Best WordPress Hosting In 2023?
WordPress is one of the most popular website-building platforms since it does not require advanced technical knowledge. Even though, if you want to create a WordPress site for your company or begin a personal WordPress blog, you should think about which WordPress hosting provider is best for you.
Fast speeds, one-click WordPress installation, free SSL certificates, uptime reliability, and site security are all features that the best WordPress hosting company should provide. But with so many WordPress hosts out there, the number of choices is overwhelming.

One of the most important elements of any successful website is hosting. Choosing the best WordPress hosting for your requirements may help you improve your SEO and increase your sales. WordPress hosting comes in many different types, including free, shared, VPS, Dedicated and Managed WordPress hosting. We'll explain the process of selecting the best WordPress hosting for your website in this article.
We researched the most popular services to help you find the best WordPress hosting companies. Each company was evaluated based on several factors, including features, cost, security, speed, and customer reviews.
Our aim with this guide is to offer our 5+ years of expertise and thoughts on things to think about when selecting a hosting company for your business.
We've also done a side-by-side comparison of the top WordPress hosting companies, including speed tests, uptime tests, and reliability tests, to help you make the best choice (scroll to see the full comparison).
If you have no time to read content "Busy" watch this video.
Whichever host company you're going to choose, keep in mind the 3 most important factors of WordPress hosting:
Speed.
Uptime.
Customer Support.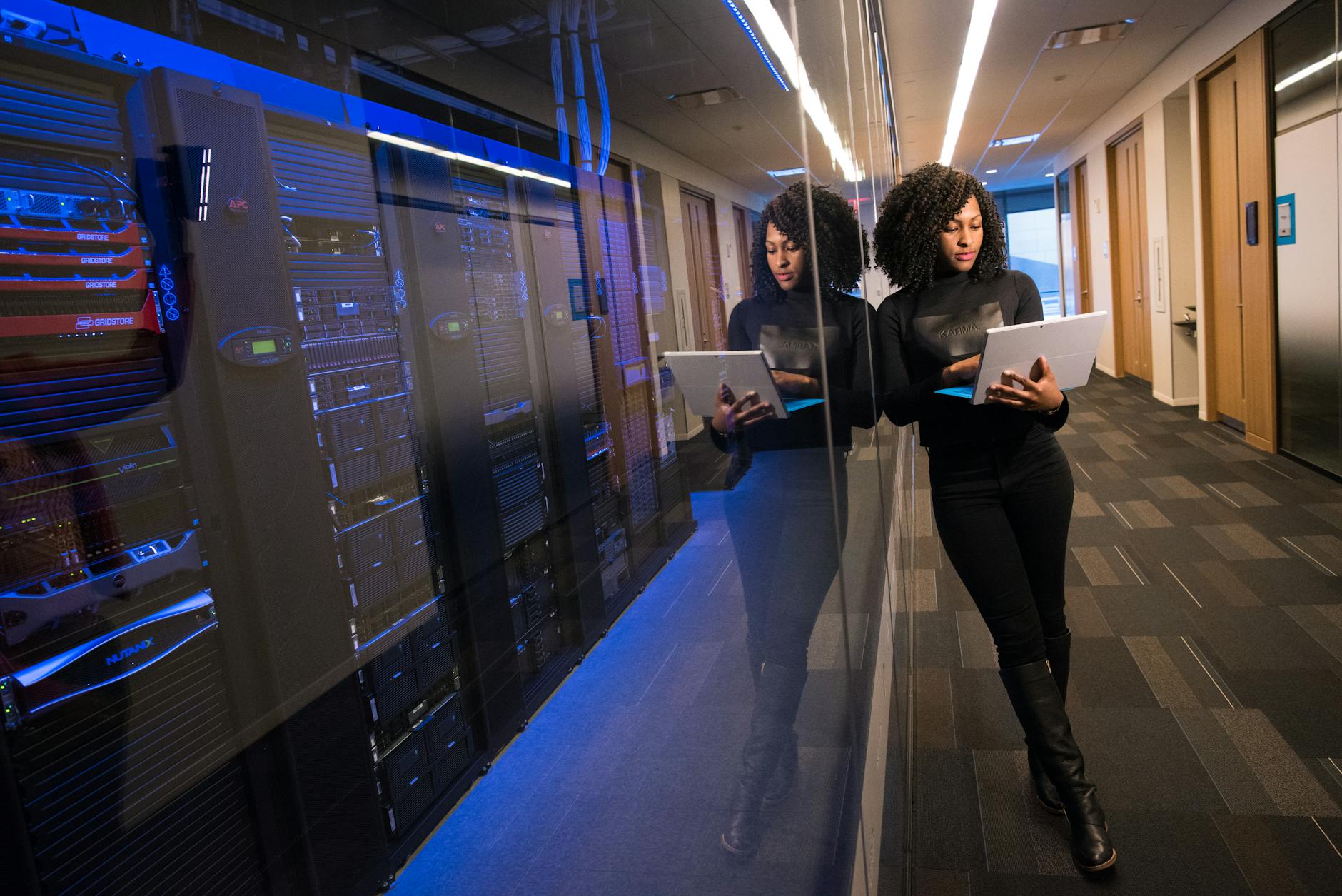 8 Best WordPress Hosting Services
1. Bluehost – Best for New WordPress Sites
1. Uptime: 99.95%.
2. Load time: 688 ms.
3. Support: 24/7 live chat, knowledge base, phone.
4. Features: One-click install for WordPress, free SSL, free domain for 1 year.
Many small company owners and bloggers that use WordPress choose Bluehost as their hosting service. The reason is simple: they have reasonably affordable pricing ($2.75/mo), are easy to use (one-click WordPress installation), and never have performance issues.
We found Bluehost to have the best cost/value ratio. Our uptime and speed monitoring tool Pingdom showed us an average uptime of 99.95% with only 38 outages (all less than an hour in time) and an average page loading speed of 249 ms for the last 12 months.
They're also one of the few web hosting that the WordPress.org community has officially recommended. All of their plans include a free SSL certificate (https://), a WordPress staging environment, and a word Press installation option.
Bluehost's lowest plan does not provide free site migration, and moving one site would set you back $150. If you join up for their Plus or higher plan, you'll also get a free website migration.
Bluehost also has a large database of WordPress tutorials, and all plans include quick and reliable 24/7 live customer service.
Bluehost's prices start at $2.75/month (with a 36-month plan) and they throw in a free domain name with SSL for a year. Their renewal price is $8.99/month. Bluehost comes with a 30-day money-back guarantee.
PROS: Strong uptime and load time, free domain name, recommended by WordPress.org.
CONS: No option to pay monthly, no free site migration with the cheapest plan.
2. Hostinger – Best Overall
1. Uptime: 99.74%.
2. Load time: 345 ms.
3. Support: 24/7 live chat, knowledge base.
4. Features: Free email account, free SSL.
Hostinger is based in Europe, but it also operates data centers in the United States, Asia, and Europe. They don't allow you to choose a data center straight away, but once you've signed up, you may request that your servers be moved from the United States to Asia or Europe. This is a great service that not many other web hosting companies offer.
They also provide a WordPress website builder, which isn't perfect but may be quite useful for beginners.
Hostinger also provides a large library of WordPress guides and tutorials, as well as a friendly 24/7 live chat.
Their most affordable WordPress hosting plan starts at $1.99 per month (if you sign up for a 48-month term) and renews at $3.99 per month. This package comes with 100GB of bandwidth and 30GB of storage space. In addition, all of their plans offer one email address, an SSL certificate, and free site migration.
If you aren't happy with their service, you may obtain a complete refund within 30 days of signing up.
PROS: Cheap pricing, one-click WordPress install, fast speed, free site migration.
CONS: Average uptime, limited disk space.
3. GreenGeeks – Best eco-friendly hosting
1. Uptime: 99.95%.
2. Load time: 465 ms.
3. Support: 24/7 live chat, phone, knowledge base.
4. Features: Unlimited storage & bandwidth, automatic updates, free SSL.
GreenGeeks is a WordPress hosting service that is fast, secure, and scalable. Their name is based upon the fact that they have been using an environmentally friendly approach to website hosting.
They provide free SSL, free CDN, unlimited email accounts, unlimited bandwidth, and unlimited SSD storage with all of their WordPress hosting plans. After you sign up, you may choose from a choice of server locations in the United States, Canada, and Europe. The transfer of a WordPress site is free.
They provide live chat, email, and phone support 24/7 a day, as well as several WordPress-related courses and guides. Their support is generally quick and accurate.
The cheapest $2.45/month plan renews at $9.95/month. Their money-back guarantee is 30 days, but if you took their 'free' domain name offer, your refund would be deducted by $13.95 for a domain name registration fee.
PROS: Good speed, green hosting provider, free site transfer.
CONS: Higher renewal fees.
4. iPage – Best Cheap Hosting
1. Uptime: 99.80%.
2. Load time: 922 ms.
3. Support: 24/7 live chat, phone, knowledge base.
4. Features: Free domain, unlimited storage & bandwidth, free SSL.
From registration to customer service, iPage's main goal is to provide the best possible experience.
There are two WordPress plans available on iPage. Both plans include a one-year free domain name, one-click WordPress installations, and a free SSL certificate. Both bandwidth and storage are unlimited.
On the negative side, iPage does not provide a content delivery network (CDN), you cannot switch data centers (only in the United States), and there are no free site transfers.
iPage offers support via 24/7 live chat and phone and also has a knowledge base.
A 30-day money-back guarantee is included with all of the plans.
PROS: Good features.
CONS: Not possible to change data centers, too average speed and uptime, no free site transfer.
5. Domain.com – Best for low renewal rates
1. Uptime: 99.90%.
2. Load time: 720 ms.
3. Support: 24/7 live chat.
4. Features: unlimited storage & bandwidth, Customized control panel.
WP Starter and WP Essential are two WordPress hosting plans offered by Domain.com. Unlimited storage, monthly data transfers, email, and a hand-picked selection of WordPress themes and plug-ins are all included in WP Starter (starting at $3.75 per month).
Expert WordPress support, automated malware removal, and better site security are all included in WP Essential (beginning at $6.95 per month). These WordPress plans, like Domain.com's shared plans, do not offer a discount if you sign up over a year.
PROS: Excellent uptime and Quality customer service.
CONS: Lacks monthly plans.
6. Namecheap – Best for affordable hosting
1. Uptime: 99.96%.
2. Load time: 417 ms.
3. Support: 24/7 live chat phone, knowledge base.
4. Features: Free CDN and SSL.
NameCheap was founded by Richard Kirkendall in 2000. He believed that average internet users deserved to have exceptional service and economically-priced domain names. Today, the company has more than eleven million customers and hosts over three million domain names.
EasyWP Starter, EasyWP Turbo, and EasyWP Supersonic are 3 WordPress hosting plans offered by Namecheap. SSD storage, free CDN, free SSL, email, and SFTP files access are all included in EasyWP Turbo and EasyWP Supersonic (starting at $7.88 per month).
Their money-back guarantee is 30 days.
PROS: Reliable hosting services.
CONS: No phone support.
7. Inmotion Hosting – Best VPS hosting
1. Uptime: 99.99%.
2. Load time: 907 ms.
3. Support: 24/7 live chat phone, knowledge base.
4. Features: Free SSL and DDoS Protection.
InMotion has a lot of hosting options, but we wanted to look at the ones that are specifically optimized for WordPress, so we went to the "WordPress hosting" area and chose the plan. These are the most cost-effective choice.
The great thing about it is that you get SSD disc space without any additional fees (SSDs are known for their superior performance compared to the other hard disc technologies). This package also includes a free SSL certificate and allows you to create two websites.
WP-1000S, WP-2000S, and WP-4000S are 3 WordPress hosting plans offered by Inmotion Hosting. Unlimited Bandwidth, Unlimited Email, free SSL, and Advanced Caching are all included in the WP-1000S, WP-2000S, and WP-4000S Plans (The cheapest Plan starts at $4.99 per month).
They provide live chat, email, and phone support 24/7 a day, their support is generally quick and accurate. Their money-back guarantee is 30 days.
PROS: Free security suite and marketing tools.
CONS: More expensive than other companies.
1. Uptime: 99.99%
2. Load time: 743 ms.
3. Support: 24/7 prior chat, phone, and ticket support.
4. Features: Unlimited Website, Free SSL, Free Migration service, DD0s Protection.
Accuweb is the best is an excellent hosting provider who was established in2003, and based in old Tappan, New Jersey (USA) They are known for providing 24*7*365 technical support, Quick setup, and free backups also, offering guaranteed customer satisfaction, discount, offers, and uptime guarantee.
Accuweb offers three Plans WordPress Starter, WordPress Pro, and WordPress Business. Among them, WordPress Pro is the most popular plan. With all this plan You will get an Unlimited website, Free SSL and free domain Registration in WordPress pro and wordpress business plan, and The WordPress starter (starting at 9,99$ per month).
They are also providing 30 days of moneyback guarantee.
PROS: Unlimited WordPress Website.
Cons: No plan with unlimited bandwidth.
What to Look for When Choosing a WordPress Hosting Company
Even with our list of the best hosting services, choosing which WordPress servers to choose for a website can be hard. Whether you want to migrate an existing site to a new host or develop your WordPress website directly on the server, be sure to shop around and pay attention to what web hosting companies have to offer. Your WordPress user experience and site speed will be improved when you choose the proper hosting company.
Here are some of the essential features to consider when looking for a WordPress hosting company that meets all your needs.
Manually migrating an existing WordPress site from one hosting service to another is more difficult than it appears, especially if you're new to WordPress. Consider website hosting that offers free migration rather than risking future issues with your website. You may quickly migrate your site to a new server using free migration tools and protocols without putting your current site at risk.
Joining a website hosting business that offers free SSL certificates is the most cost-effective option to secure your website. The HTTPS protocol is activated using SSL certificates.
HTTPS ensures that data transiting between a web browser and your website is protected. It adds a layer of protection for data transfers and makes your site more secure and credible to visitors. SSL certificates are required for websites that include sensitive data such as bank account logins and credit card information for purchases.
Excellent Customer Support
You never know when you'll have a WordPress hosting question or problem, even if you have moderate or expert computer skills. If this happens, you'll want to make sure you have contact with the hosting platform's support team.
Not all customer service is created equal or is ideal. Some teams don't have prompt response times or may not know about common WordPress or hosting issues. As a result, it's best to choose a WordPress hosting provider that makes an optimal effort to provide customers with multiple options to reach customer service.
Some of the best WordPress hosting companies will also provide customers with tutorials, how-to lists, and other tools to help them in solving difficulties on their own. They may, however, always contact a live agent through phone or live chat.
When visitors come to your website, they don't want to see an error message or have to wait a long time for pages to load. When visitors try to access your website, it can harm its rating with search engines like Google, resulting in lower search engine ranks.
All of the hosting platforms on our list have at least a 99 percent uptime rating, which means there are fewer chances of your site crashing.
Search engine rankings are also affected by site speed, reducing your website's online exposure. People prefer to visit pages that load quickly, thus hosting features that improve speed and site performance, such as free SSL certificates.
Bandwidth and Disk Space Limits
Consider the provider's bandwidth and disc space limits before choosing a WordPress host. The amount of storage a hosting platform gives to websites on a server is referred to as disc space, while bandwidth refers to the amount of web traffic that visits your website.
The more advanced and complex your website is, the more storage space and bandwidth you'll likely need. Unlimited storage and bandwidth are attractive features, but a simple website likely won't need them.
One-Click WordPress Installation
One-click WordPress installation is a simplified way to install WordPress automatically. It takes around a minute to complete the feature, and it saves you time from having to manually install the software. Manual WordPress installation is a tedious process consisting of these steps:
Types of WordPress Hosting
Even if the options check off some of your WordPress must-haves, if you're new with WordPress hosting options, you might not know which one would best fit your hosting needs. Let us explain the four sorts of hosting options to help you make a more informed decision when choosing the best WordPress hosting company for your website.
A dedicated server is a great WordPress hosting option for those who don't want to share a server. A dedicated server only has one customer's files and data, as the name implies. The WordPress website owner will have complete control over the server, allowing them to good its performance and security to suit their needs.
The website's owner will be responsible for the server's environment, including IT solutions, apps, and operating systems, with dedicated hosting. Unlike shared hosting, dedicated servers offer more flexibility, allowing businesses and individuals to design the machine to meet their own needs without having to satisfy the demands of others. Customization also means that the website is more secure.
Unlimited bandwidth is another massive benefit of using a dedicated hosting service. You won't have to compete for bandwidth with other sites on the server and you're the only one there.
Dedicated servers, on the other hand, are not without flaws. Anyone who does not have the time or resources to manage the server should avoid it. You likely won't receive much help from the WordPress web hosting company for essential services, like patching security breaches and regularly scanning the server.
We listed many WordPress hosting companies' plans
Your web hosting is on the same physical server as other websites on the hosting platform if you choose shared hosting. The general idea behind shared WordPress hosting plans is that small company and basic sites don't require as many resources as a large corporation's website. As a result, data for hundreds or thousands of users may be stored on a single web hosting server.
If you don't have much experience operating a server or don't want to devote time to it, you might want to consider a shared WordPress hosting plan. The firm takes care of the upkeep when you use shared web hosting.
These plans are usually the cheapest option provided by the WordPress host because they include barebones hosting options. That may be fine if you have a simple WordPress website for blogging or selling modest services.
Despite this advantage, due to the high number of users on the server, shared web hosting services may not offer the fastest loading speeds. Other disadvantages include:
Because of the disadvantages of this form of WordPress hosting, it's best to avoid using it for e-commerce sites or pages that need 100% uptime and security.
A virtual private server, or VPS, is a type of managed hosting. It divides a strong server into several virtual units using virtualization technology or cloud hosting.
You will not be forced to give a server with others or to manage a physical server for your website. VPS will separate five to 20 users on one server and provide them each with their personal virtual space.
Without hundreds or thousands of website neighbors throttling your bandwidth and jeopardizing your site's uptime and speed, you may have a better hosting experience. Users are unable to pool resources with one another. If one website goes down or has an issue, it will not affect the other sites on their virtual servers.
Separating, growing, and securing WordPress sites is a breeze with VPS hosting. Every user on the server will have their own set of resources and self-contained software with an operating system, simulating the function of a dedicated server but with more flexibility.
Because it combines the best features of shared and dedicated hosting, a VPS package from a WordPress server has few disadvantages. However, take in mind the following:
4. Managed WordPress Hosting
Managed WordPress hosting provides Blog designs, resources, and configurations. With easy-to-use management features, working with managed hosting makes it easier to manage, secure, and speed up WordPress websites.
Managed hosting is a term that refers to a set of hosting services rather than a particular plan. Instead of allowing you to perform the majority of the work, managed WordPress hosting providers will help you in maintaining your site up and running.
WordPress users of all skill levels will benefit greatly from investing in managed hosting. Because the hosting platform uses the most updated version of WordPress, users can be confident they have access to effective tools and resources.
The lack of flexibility is one of the disadvantages of managed WordPress hosting. Other hosting plans may be able to accept more than WordPress, but WordPress hosting is dedicated to that platform only.
Frequently Asked Questions About WordPress Hosting
What Does It Cost to Create a WordPress Website?
It depends. The WordPress software is free to use, so anyone may make a website. Free WordPress hosting, on the other hand, is a rare event, so keep your budget in mind while developing a website that needs hosting.
The cost of the website will be determined by four factors:
WordPress hosting
Domain name
Website design
Plugins and apps
Though you may build your website with free designs and templates and add free plugins, the more customized your site is, the more money you'll spend.
You'll also need to work out how much money you'll need to set aside for the best WordPress host for your site, which often needs lump sums for annual contracts. As a result, building a website can cost anywhere from $100 to tens of thousands of dollars.
Do I Have to Host My Domain and Website with the Same Provider?
No, you do not have to host your domain name and website with the same provider. Your website's address is your domain name (URL). Web hosting is the storage of your website's files, which is often a physical or cloud server.
Although many of the most popular web hosts provide users with a free domain name, domains and hosting are two separate services that must be used together to create a custom website. You may use the free domain if you're developing a site for WordPress directly on the hosting platform. However, if you wish to migrate an existing website and domain name to your new hosting platform, you may do so for free.
How Do I Install WordPress on My Web Host?
Installing WordPress on a new server may be daunting. Many of the finest WordPress site hosting companies, thankfully, provides one-click installations from within the WordPress dashboard.
Is It Easy to Switch Hosting Providers?
Switching hosting providers is a simple process. If the service includes free site transfer, you may easily migrate your existing WordPress website to another hosting platform. People who are new to WordPress hosting or don't want to devote time to manual migration should use site migration.
To turn the switch on, follow these steps:
Sign up for a new hosting provider.
Request website migration.
Wait for the customer support staff to handle the process.
Do WordPress Hosting Companies Offer Automatic Site Backups?
For WordPress hosting, only a few web servers fail to include automatic site backups. Back up your website is always a good idea to ensure that your site is ready to go live after a crash or hosting failure.
Though many hosting companies offer some automatic backups, they may not occur as often as you'd like, potentially resulting in data losses if trouble occurs between schedules. It's best to go with a hosting company that provides frequent automatic backups as well as encryption for further safety.
Is WordPress Easy for Beginners to Use?
WordPress may be used to create a website by anyone with some online or technical experience. The platform's design and interface make it simple to build basic websites. To fully make use of everything WordPress has to offer, you may require more advanced computer skills.
You can find plenty of tutorials online discussing WordPress and its capabilities. If you want to create a simple website for blogging, you may need to watch or read a lesson or two to customize the site to your needs. However, if you're a business owner or expect to receive high online traffic, you may need assistance customizing the site to accommodate your needs.
WordPress is a basic content management system that can be used to create any style of website. Whether you're a casual blogger or the owner of a major corporation, you can benefit from all the platform's advantages, especially when you shift from the free version of WordPress and move your website to one of the best WordPress hosting companies.

WordPress hosting comes in many forms, and plans can vary from shared hosting to VPS hosting. Knowing your website's needs, budget constraints,, and the offers from some of the top hosting providers on our list, on the other hand, can help you in taking your websites to new heights.
Also Read: Best Managed WordPress Hosting?
Also Read: What is WordPress Hosting?
Also Read: What is Cloud Hosting?
Also Read: What is VPS Hosting?
Also Read: 9 Web Hosting Tips You Should Know (Before You Buy).
Best WordPress Hosting Best WordPress Hosting Best WordPress Hosting Best WordPress Hosting Best WordPress Hosting Best WordPress Hosting Best WordPress Hosting Best WordPress Hosting Best WordPress Hosting Best WordPress Hosting Best WordPress Hosting Best WordPress Hosting Best WordPress Hosting Best WordPress Hosting Best WordPress Hosting Best WordPress Hosting Best WordPress Hosting Best WordPress Hosting

Best WordPress Hosting Best WordPress Hosting Best WordPress Hosting Best WordPress Hosting Best WordPress Hosting Best WordPress Hosting Best WordPress Hosting Best WordPress Hosting Best WordPress Hosting Best WordPress Hosting Best WordPress Hosting Best WordPress Hosting Best WordPress Hosting Best WordPress Hosting Best WordPress Hosting Best WordPress Hosting Best WordPress Hosting