How to Create an Effective Content Strategy for eCommerce?
Unless you live in a cave, you're well aware of the benefits of content Strategy in promoting eCommerce sites. The problem is that certain marketers believe that if they create content, people will come. Unfortunately, it doesn't work this way.
Content without strategy is just words, images, and videos thrown into the ether, becoming part of the general background noise and doing nothing particular for the business in question, except making some content developers happier and richer.
Content marketing must have a purpose, as well as clear, defined steps for achieving the objective or goals, such as higher engagement with target audiences, more conversions in your sales funnel, and increasing your bottom line. What is the most difficult aspect of content marketing for marketers? Creating content that generates quality leads.
Increase customer engagement, create leads, and drive direct sales with the correct content marketing approach. The following step-by-step method will assist you in developing How to Create an Effective Content Strategy for eCommerce:
What Are the Benefits of Having a Content Marketing Strategy for My eCommerce Site?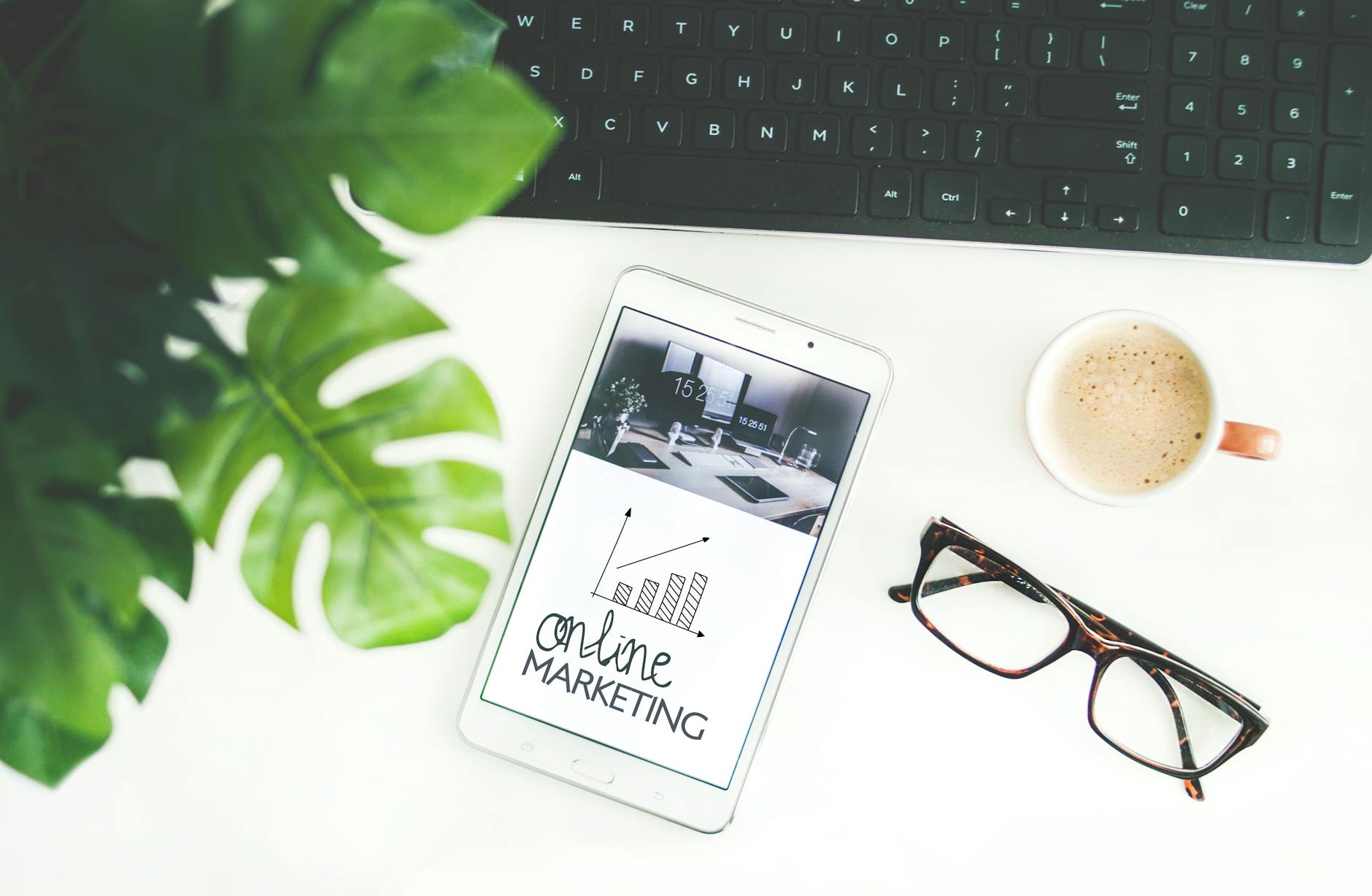 Simply said, content marketing is the act of developing original, high-quality material that appeals to a certain target's interests and solves their pain points. Rather than doing a hard sell, it usually soft sells a brand, service, or product by providing valuable information that earns goodwill and engagement.
The ultimate goal of this engagement is to convert consumers into paying customers by leading them through the sales funnel process of addressing their needs, proving yourself as a trusted source of information, positioning yourself as the authority best positioned to assist them, and then converting interest into a paid business and a valuable ongoing relationship.
After you've gone through this process and turned fans into customers, you'll need to start over, improving your content marketing based on what you've learned from previous attempts.
The following are some of the benefits of a well-executed eCommerce content strategy:
Your content will lack focus and purpose if you don't have a decent content strategy, and you'll confuse and turn off potential customers. You may also lose ground to rivals that have implemented a successful content strategy.
We'll lead you through six steps of an eCommerce content marketing plan in the parts below.
Step 1: Identify Your Target Buyer Persona
You need to know who your buyer is in order to create eCommerce website content that is customized to their needs. You may produce content aimed at them by creating a persona or fictional representation of a buyer or purchasers based on actual data and marketing insights, and then refining it depending on where you place it in the sales funnel and which part of the buyer's journey you're targeting.
You may, for example, deliver information customized to their needs at the top of the sales funnel without any sales messages. Once you've won their confidence, you can start offering possible solutions to their problems and provide a more targeted sales pitch to convert them to paid business.
The following are some of the things you should know about your buyer persona:
Demographics: Gender, age, locality, and other concrete identifying characteristics are examples.
Personality: The personality profile will help assess their buying habit, whether they are lethargic, very productive, suspicious, optimistic, or have other characteristics.
Motivation: Are they visiting your online store to learn more about your items and industry? Are they ready to buy or are they simply looking around? Learning customer motivation allows you to customize content accordingly.
Pain points: What irritates your customers the most? If you understand this, you can provide a solution to their problems.
Preferred content channels: Knowing your customers' preferred sites, social media channels, and apps can tell you how best to reach them. Are they young and Snapchat-oriented, baby boomers who have recently embraced Facebook, or something else?
You should be able to construct a unique buyer's persona if you have a unique business. Information can be gathered in a variety of ways to create a character and influence content creation for eCommerce, such as:
Form fields to capture personal information on your website
Contacts databases
Interviews with existing and potential customers
Feedback and insights from your sales and marketing teams
You may develop a customer journey map that explains their buying process and deliver content against it by entering your buyer's mindset and creating a persona.
For example, Bill wants to become handier and buy a power drill and bits. Nevertheless, he is intimidated by retail outlets populated by hardcore professional builders who appear to speak a foreign language. However, he's attracted to the type of hardware retailer aimed at home handypersons, providing information in layperson's terms, and many helpful how-to tutorials. If the hardware firm provides this information based on the needs of the buyer, it will link to a selection of relevant drills and bits on their website, resulting in a sale if they have done their job properly.
Step 2: Find out how your target audience consumes content.
You should find out how your audience consumes content by looking at internal statistics or researching industry trends in order to reach them in the same way with your eCommerce website content.
You'll want to answer the following questions:
What is the most popular social media channel for my target audience?
Is there a specific type of content they prefer (e.g., video, long-form content, whitepaper)?
Does my target audience prefer to make purchases off their phone?
How long is my target audience willing to spend reviewing content?
Step 3: Create and Research Your Content
In order to create an efficient eCommerce content strategy, you must do initial research. For example, you may do an SEO competitive study to see what changes exist to develop content for new search keywords by looking at how competitors' domain names perform in search results and keyword gaps.
You may use a keyword gap analysis to compare up to five competitor sites and discover any phrases your site is really not ranking for. You'll also see how competitive the sector is for the keywords you're missing, which can help you prioritize your new content's low-hanging fruit.
You could select to use a subject research tool to uncover content ideas based on your audience's needs while coming up with story calendar ideas. The tool should assist you in identifying the most popular and relevant themes, the most engaging headlines, the most often asked questions, and any content gap between you and competitors.
Content ideas are further divided down into cards that show the overall search traffic for the subtopic, as well as connections to high-ranking content and potential search questions.
Beyond these tools, other ways to develop ideas for content include:
Brainstorming: Work with a small group of people who are involved in the process and have made significant contributions.
Examining the content that top brands generate: Use a service like Google Alerts to get alerted when your brand is mentioned online, keeping you up to date on current activities.
Out-of-the-box thinking: If you have a concept that appears stale because it has been done so many times, some excellent lateral thinking could be able to help you come up with a new viewpoint. A home improvement piece about winterizing your garden for the season, for example, maybe transformed into one about growing plants indoors to create the perfect atmosphere for a winter staycation when travel is tough.
Step 4: Content should be published based on where it makes sense in the buyer's journey.
The sales or marketing funnel is divided into three parts in its most basic form: top, middle, and bottom, which correspond to different stages of the buyer's journey.
The customer discovery or awareness stage is at the top of the funnel, and it's where you show that you know their problems. At this point, your content is easily found and consumed.
Whether it's through blogging, social media marketing, search engine marketing, or another channel, the material solves issues rather than selling a product or service.
The contemplation stage of the funnel is when you engage more deeply with potential customers and build trust. You've shown that you understand their problems, and now you can start pointing them in the path of ideas that can help them. Where you used to try to educate clients, now you're pointing them to the best answers — hopefully, yours.
Comparison guides, case studies, and even free samples might be among the services you provide here. At this stage, most clients make sure to research the topic, including determining whether your solution is the best fit for them.
The bottom of the sales funnel is the purchase stage, where people put their money where their interest is. This is where you show that your exceptional value is simply too great to be ignored. To keep your message in front of someone at the tipping point, you may use live chat, a chatbot, emails to customers at the point of purchase, or retargeting/remarketing.
Since eCommerce website content creation is usually an ongoing process and not a one-off thing you need to look at your results from past efforts to improve the ones going forward.
Good metrics will show you how much of a return on your investment (ROI) you've gotten. Measurements like these could be used to evaluate success.
Organic traffic
Leads
Conversion rate
Time on page
Social shares
Engagement
ROI
Backlinks
We can help determine the trend in organic search traffic over time, total backlinks, and referring domains for certain URLs.
Keep in mind that the specific metrics you want to track may differ depending on the type of content. The following are some examples of content types and metrics on which you should measure your success:
Blog posts/articles: Website traffic and unique visitors are among the key performance indicators (KPIs), as are page views per visit and geographic trends.
Email: Open rate, conversion rate, and click-through rate are examples of indicators.
Social media: The KPIs include followers/fans, applause rate, and post reach.
Videos: These include the number of unique viewers, the number of shares, and the average view duration.
Podcasts: This section includes downloads, subscribers, and shares.
Pay-per-click (PPC) campaigns: Cost per click and click-through rates are among the many KPIs, as are cost per sale and impressions.
Semrush has many tools to measure performance. For example, with Semrush Post Tracking Tool, you can track the performance of your articles published on external resources and keep abreast of social engagement metrics, backlink count, referral traffic, and daily keyword rankings.
Semrush Content Audit Tool also enables you to analyze your various content pieces to see which are your top-ranking articles and which need to be updated. The content audit can be tailored to your specific needs based on real-time metrics from Semrush, Google Analytics, and Search Console.
Step 6: Ask about customer feedback
Listening to what your customers have to say is an important part of refining the content you offer and boosting sales. Understanding what your client thinks about your sales step is crucial to future improvement, whether you send a follow-up email, check live chat transcripts, conduct customer interviews, analyze recorded sales calls, watch social media channels, or use other techniques.
Customer feedback may help your eCommerce content strategy in a variety of ways, including:
Make sure you have a good customer service team: Customer feedback is one way to determine whether you have a sustainable customer care system, which may assist keep revenue coming in, whether you're seeing a trend in pleased or frustrated consumers.
Content qualitative feedback: While we've given several ways of obtaining hard data, qualitative feedback is also quite valuable. You can determine whether your content is useful to your customers by performing customer surveys. The more useful your content is, the more people who want to use your product or service will find it.
Potential to utilize feedback as promotional content: The potential to use customer feedback to entice new customers is arguably the most significant value of customer feedback. Testimonials are a great way to boost your brand's value and, hopefully, your bottom line.
What Are Some Examples of Ecommerce Content Marketing That Work?
You have a range of content kinds to choose from developing an eCommerce content strategy.
Often, the most effective eCommerce content combines some of these tactics. The Pinterest Business YouTube channel is an excellent example of eCommerce content. It's chock-full of films showing actual customer success stories, such as this one about a Valentine's Day doughnut.
Viewers get to see what the ad looked like when it first began, and they're driven to Pinterest's customer major success page, where they can discover hard information to back up the value that consumers find in partnering with the social platform.
Increase the Effectiveness of Your Ecommerce Content Marketing Strategy
Large and small businesses both engage in content marketing in order to stay competitive and attract new customers. We can offer a complete, all-in-one solution to help you improve your online selling presence, whether you want to increase traffic via organic and paid search or create original content that meets your marketing and sales goals.
Some important plugins that we suggest
Also Read: How to Design Your Ecommerce Site for More Conversions?
Also Read: 7 Simple Steps to Increase Your Website's Domain Authority
Also Read: How To Create An eCommerce Website In 2021
Also Read: Best Ways To Increase Your Website Traffic For Making More Sales
Also Read: What Is Digital Marketing & How to Succeed in It?
Create A Beautiful Website
You want to create a website for your business click the below button.
Buy Hosting For Website
Hostguid listed many hosting plans so you can easily compare many hosting companies hosting packages for your website.
How to Create an Effective Content Strategy for eCommerce? How to Create an Effective Content Strategy for eCommerce? How to Create an Effective Content Strategy for eCommerce? How to Create an Effective Content Strategy for eCommerce? How to Create an Effective Content Strategy for eCommerce? How to Create an Effective Content Strategy for eCommerce?

How to Create an Effective Content Strategy for eCommerce? How to Create an Effective Content Strategy for eCommerce? How to Create an Effective Content Strategy for eCommerce? How to Create an Effective Content Strategy for eCommerce? How to Create an Effective Content Strategy for eCommerce? How to Create an Effective Content Strategy for eCommerce? How to Create an Effective Content Strategy for eCommerce? How to Create an Effective Content Strategy for eCommerce? How to Create an Effective Content Strategy for eCommerce? How to Create an Effective Content Strategy for eCommerce? How to Create an Effective Content Strategy for eCommerce? How to Create an Effective Content Strategy for eCommerce? How to Create an Effective Content Strategy for eCommerce?