Do you want to learn How to Create a Food Ordering Website? If you answered yes, you've come to the right place!
Having a restaurant menu that not only looks good but is also easy to navigate makes attracting more guests and increasing sales much easier.
Don't worry if you don't have this set up yet. There's a plugin for almost everything in WordPress, and it doesn't need any coding! (Is that an audible sigh of relief I hear, or is it just me?)
Take, for example, Orderable, a little plugin that makes creating restaurant menus a cinch.
We'll walk you through all you need to know right now. From why a restaurant menu is an absolute necessity. To learn how to make a WooCommerce restaurant menu in just four steps with Orderable, a WooCommerce restaurant menu plugin.
Let's begin by understanding why creating your own restaurant menu is so important.
Orderable is an all-in-one plugin that's designed to help restaurants take orders online. Almost everything is taken care of by it. All you have to do now is add your menu items, handle orders, and deliver them to your customers. It even manages the setup of WooCommerce for you.
This includes everything from:
A modern and app-like menu/food ordering design – that you can customize.
Product add-ons. So you can add sides, toppings, and dietary choices.
Revenue-boosting order bumps. So you can suggest added extras.
Customizable time slots. So you can set your own delivery/pickup schedule.
Full control over the checkout – including payment methods, tipping, and more.
Easy order management. So you can process orders without fuss. and lots more.
Plus, Orderable has a big advantage: there are no extra costs! This means you won't have to pay a 30-40% fee to a third-party source on each order.
Now that we've learned what Orderable is, let's look at why it's so helpful to use it. This is especially true if you want to use WooCommerce for restaurants.
At Hostguid, listed many VPS hosting companies' plans also check out! starting at $3.
Why use WooCommerce and Orderable for restaurants?
If you want to take food orders online, you can consider setting up your own website with WooCommerce rather than using a third-party service.
If that's the case, consider the following reasons why Orderable (and WooCommerce) are a good fit for your restaurant:
Why create a restaurant menu in WordPress?
You may be confused as to why you need to build your own restaurant menu. Third-party food delivery companies, on the other hand, mean the main part of your earnings, usually 20-40%. Not only that, but you'll have less control over your listing on such applications, and you'll be more likely to be lost in the crowd.
By 2025, food delivery apps are expected to produce $220 billion in revenue in the United States alone. But this money doesn't come out of thin air. Customers might be charged delivery and service fees, which can significantly raise the cost of their orders.
Not only that, but delivery apps might charge a commission and fee to the restaurant, decreasing profit margins. One of the main reasons restaurants create their own menu is to avoid these extra charges.
Let's take a closer look at the benefits of developing your own menu:
You'll get to keep your hard-earned money
One of the biggest benefits of using WordPress to create a restaurant menu is that you won't have to pay for any expensive third-party software. This is due to the fact that restaurant owners are not made to pay a large commission on each transaction.
This implies that if you create your own internet menu and people start ordering from you, you get to retain 100% of the profits! Consider what you could do with an extra 20% to 40%.
Your website, your way
You have full control over the menu on your own website. From its appearance to additional product items, payment options, user-friendliness, and more. You won't have to wait for approval from a third party, either.
You select what works best for your business, in keeping with YOUR brand, with a range of menu layouts to choose from and a variety of add-ons to include.
You'll have full control of the ordering and delivery experience
You'll be able to control the entire process if you handle orders in-house. Everything from the website's design to offers and promotions, as well as the checkout process. You'll also have more control over what the client sees and how the delivery drivers are trained.
You may also add time slots and holiday schedules, as well as control over delivery costs and tip choices, order alerts, and even timed products, which are ideal for lunchtime offers!
You'll be able to communicate better with customers
Having your own restaurant menu allows you to add that personal touch. You'll be able to contact directly with customers, make changes, receive feedback, and include vital business information, such as opening hours, location, events, and other details.
As a result, incorporating online menus into your restaurant company may help you attract more customers.
Basically, you will be the creator and owner of the business, with full control over the whole process. You get to choose how everything happens from start to finish, from menu selection to check out and delivery.
Now that you know how important it is to create your own restaurant menu in WordPress, let's look at how to do it.
Cash Back Offers
Want to earn cash back on your every hosting purchase? Look no further than our cash-back offer! With our offer, you'll earn up to $50 cash back on every qualified hosting account purchase. So start shopping and save money today!
How to create your restaurant menu in WordPress?
It might be difficult to create a restaurant menu, especially if you are unfamiliar with WordPress. Using these four steps, you can easily build a great restaurant menu, whether you're a novice or an expert.
But first, introducing the tool that will make it all incredibly simple: Orderable.
How to Create A Food Ordering Website?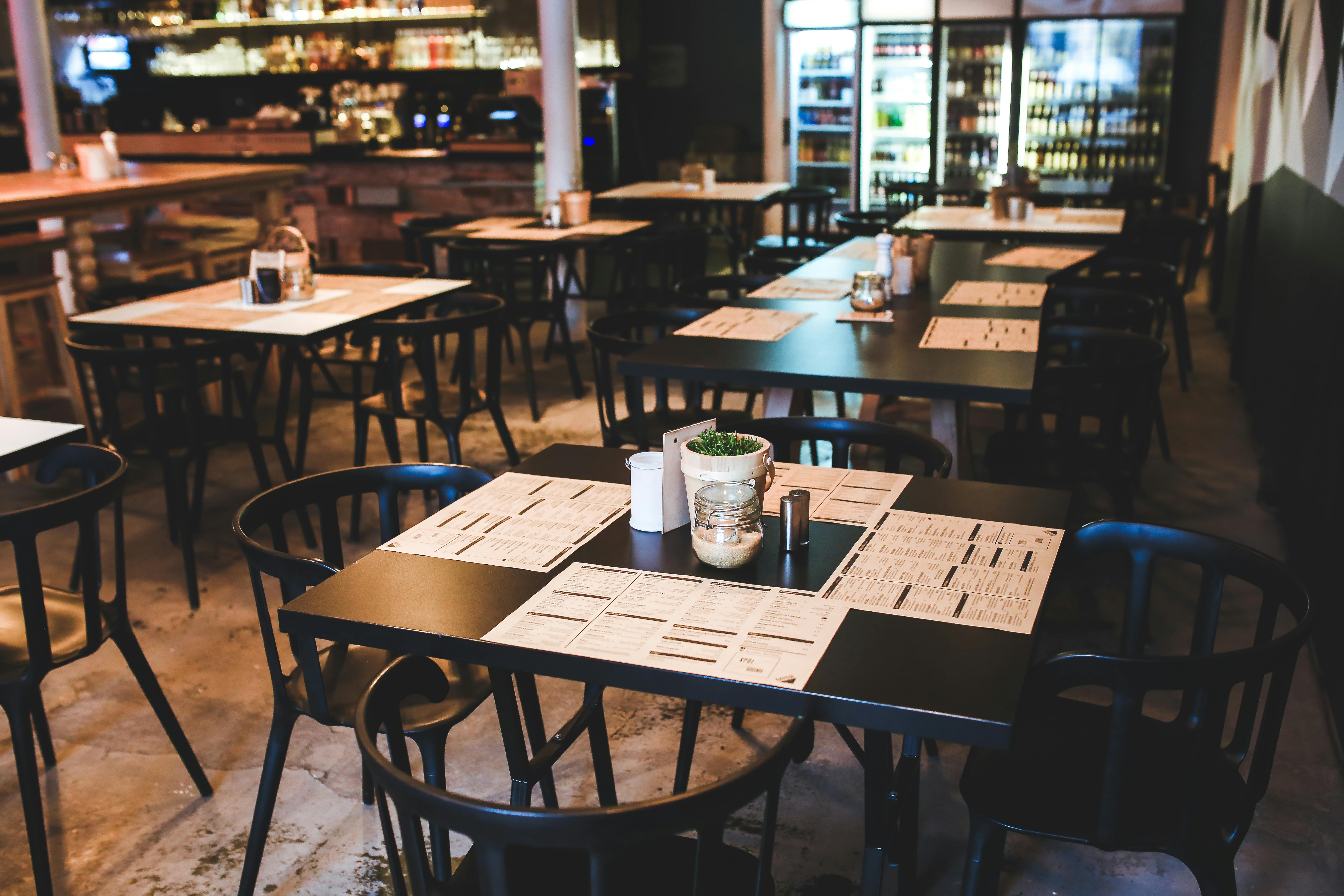 The best WordPress restaurant menu plugin
You'll need a plugin to help you build an amazing restaurant menu in WordPress. Orderable is the best WordPress restaurant menu plugin available. Almost everything is taken care of by this all-in-one WooCommerce restaurant plugin.
You only need to create a menu, take orders, and deliver them. It even handles the setup of WooCommerce for you! As a result, you'll be able to focus on what matters most: your clients and growing your business.
Let's get started building your own restaurant menu, presuming you already have a WordPress website up and running.
Step 1: Install Orderable
The Orderable plugin must first be installed directly. There are two options available to you: free and pro, which you can compare and download here.
Note: For Orderable Pro, there are two downloads to add (Oderable AND Orderable Pro).     Remember to add BOTH to your website.
Use the steps below to integrate Oderable into your website:
Next, we'll need to add our business information, opening times, and more.
Step two: Enter your restaurant information
The setup screen's following step requires you to enter your company's details. This includes your company's name, address, zip code or postcode, and email address.
After that, you'll be asked if you deliver or pick up (or both). You may also enter your open days and times. Of course, if you need to, you can change anything later.
We've briefly outlined these two steps, but if you want a more detailed tutorial, you can follow our How to install Orderable video.
You'll be able to close the setup and begin adding your food items once you've completed this (which should only take a few minutes).
Step three: Add your food items
Okay, now we have the basics set up, we need to add our 'products' or food items we'd want to sell.
Take the following steps to do this:
From the WordPress dashboard, go to Products > Add New.
You'll then be taken to a page where you can add all the information you'd like for your food item or dish.

Give it a title in the title area.
Scroll down to the Product data section and give it a price.
Click the Set product image link in the Product image section on the right to add a photograph of your dish.
At this point, you can also create product categories (Starters, Mains, Desserts, etc).
Click Publish, when you're happy with your product.
If you need to make product add-ons after that, we'll go through that next. These might include anything from toppings to extra sauces, as well as dietary requirements.
To create your product add-ons, take the following steps:
Hover over Orderable in your WordPress menu and click Product Addons.
Then click the Add New button at the top of the page.
Next, you'll be able to name your group of add-ons. For this example, we'll create a group of add-ons to be included with all pizzas. So we'll call it, Pizza Addons.
Click the blue Add Your First Field button to create an addon, then click it to open it up.
Once done, you'll be able to enter all the addon information. You can change its type (text, checkbox, image, etc), its description if it's required, and more.
Next, you'll need to add your options. In this case, we're adding some sauce options to our pizza.

Click the blue Add Option button.
Then give your sauce a name and price. You can add an optional image or color visual here if you'd like.
Repeat these two steps to keep adding more options.
Then we'll need to select which products or categories we want to add these options to.

Click Add Your First Rule in the Conditions section.
Here you'll be able to select if you want your product addons to show on individual products by searching for them by name, or by a set category.
You can set as many rules as you like.
Once you're happy with all of these settings, click Publish.
Now that we've uploaded our items, we'll create our restaurant menu so that customers can place their orders.
At Hostguid, listed many cloud hosting companies' plans also check out! starting at $2.
Step four: Create your WooCommerce restaurant menu
We'll create a product grid in this stage that will display on the front end of your website and allow customers to place orders.
To do this, take the following steps:
From your WordPress dashboard, go to Orderable > Layout Builder and click the Add New button at the top of the page.
Give this layout a title and select which categories you'd like it to include. You'll be able to see a live preview of what this will look like at the bottom of the page.
Then select if you want your layout to display in a Grid or List.
If you've created categories for your food items, you'll be able to determine what these look like by changing the Sections dropdown.
Decide if you want images to show and if you want the whole menu item to be clickable or just the button.
Once happy, click Publish.
We'll need to add your layout to a page on your site now that you've completed it. It takes no time at all to do this.
From your WordPress dashboard, hover over Pages and click Add New.
This new page will be your

restaurant's online menu

. Give it a name (usually Menu) and then click the black plus sign to add a block.
Click the Orderable: Product Layout block after searching for 'Orderable' in the search area.
Your page will then be updated with a basic product grid. Select your layout from the right-hand Layout dropdown before clicking Publish.
You may also use a shortcode to add your layout. To do so, go to the WordPress sidebar and hover over Orderable, then click Layout Builder.
You'll see the layout you just made here, as well as a Shortcode column. This section's shortcode must be copied.
Then, on the WordPress sidebar, hover over Pages and click Add New.
Then, in the Type / to pick a block area, put the shortcode you copied previously.
Click Publish.
When you visit your site's home page, you'll notice that all of your menu items are ready to be ordered.
Your WooCommerce restaurant menu is up and running, but let's use Orderable to its full potential.
After that, we'll show you how to add some sales-boosting features.
Step five: Add sales-boosting order bumps
When a client adds an item to their order and views their order list, the order bumps you may add to your restaurant website seem like this:
You, as the restaurant owner, have complete control over these deals and may add them with certain products to increase revenue.
Simply update a product, go down to the Product data section, then add Cross-sells in the Linked Products tab to do this.
For a more detailed tutorial on how to set this up, you can watch our How to Add Order Bumps video tutorial.
Set up your restaurant's WooCommerce store today.
That ends our discussion. Using Orderable and WooCommerce, you've now set up online ordering for your restaurant.
It's never been easier to get started with WooCommerce for restaurants. You may download the free lite version of Orderable or purchase the full version right here on Orderable.com if you want to give it a try.
Our content is reader-supported, if you purchase through our affiliate links we may earn a commission at no additional cost for you. For more information visit our Affiliate Disclaimer Page.
Also Read: Is Cloud Hosting Good for eCommerce Websites?
Also Read: How to Add Products in WooCommerce: Step-by-Step Guide?
Also Read: How to Design Your Ecommerce Site for More Conversions?
Also Read: How to Add a Product Video to Your WooCommerce Gallery?