How to Create a Photography Website in WordPress
A beginner's tutorial on using WordPress to create your own photography website. Learn how to add your photographic portfolio, logo, galleries, and monetize your website.
Your photography, as a visual medium, deserves to be seen, and the best way to do it is to create a beautiful website. However, doing so properly is hard. In this day and age, not having a website makes you look like a modern-day caveman.
Fortunately, there are a few basic and logical steps you can take to get started, and WordPress is our preferred platform. It's the most common Content Management System (CMS) on the market, and once set up, it may open the door to a lot of income streams and traffic.
We'll take you through five stages to help you create a great WordPress photography website in this post. By the end, you'll be well on your approach to selling your own work, all on your own own.
The basics of starting a photography website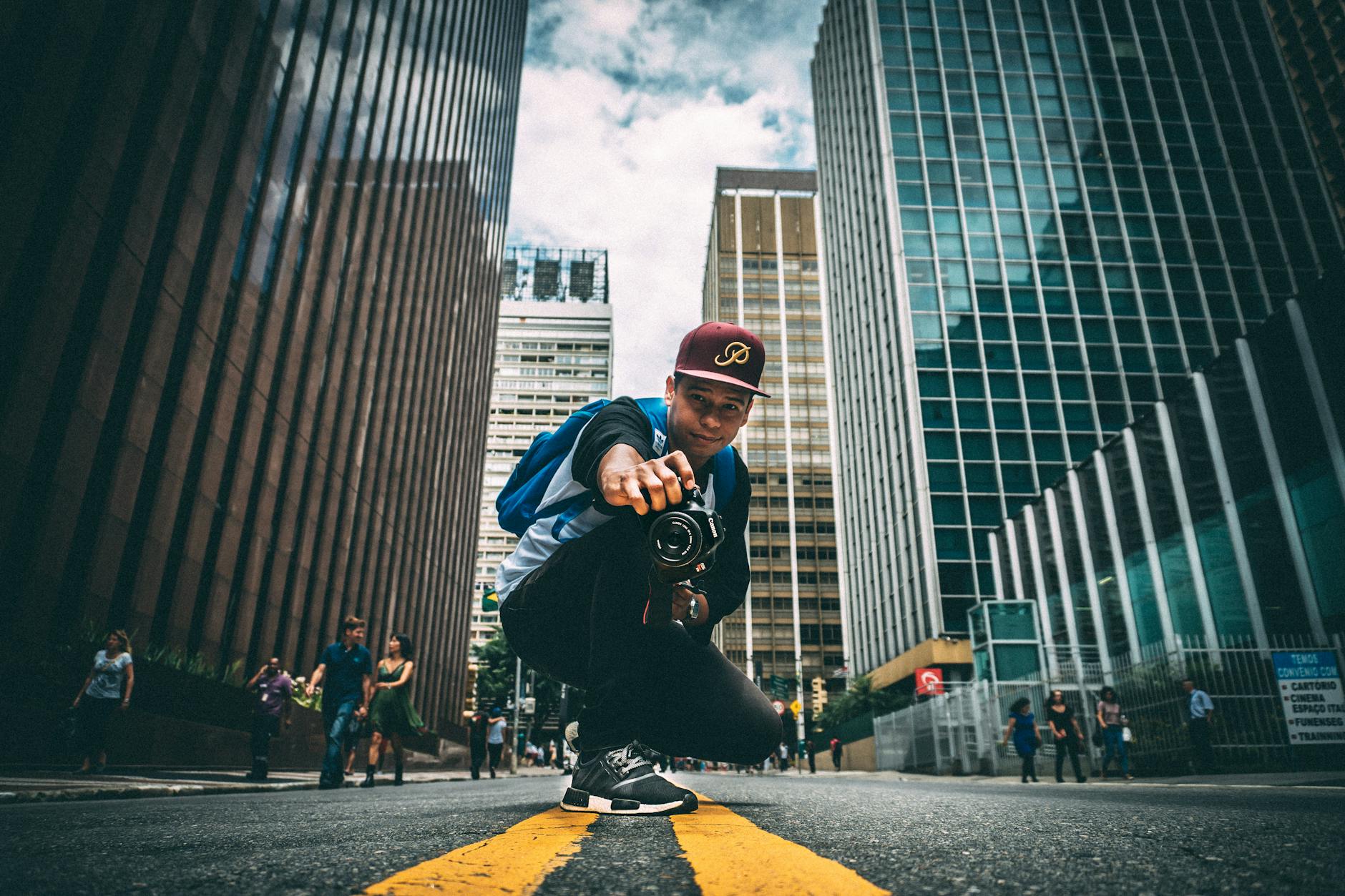 To make your photography website in WordPress, simply follow the step-by-step instructions below.
Choose a Domain Name and a Web Host.
Install WordPress.
Choose a Suitable Theme.
Choose a Suitable Gallery Plugin.
Sell Your Photography on Your Website.
How To Sell Stock Images On Your Own WordPress Website.
Start Selling Your Photographs Online Today.
Choose a Domain Name and a Web Host
First and foremost, you'll need to buy a domain name. Choosing the ideal one is an art form in and of itself. Once you've found a possible winner, you'll need to see if it's for sale. While you could use a service like Whois, it's just as simple to go to a domain registrar like Namecheap and utilize their own search feature:
Other domain agencies (such as Bluehost and Hostinger) operate in a similar manner, although each has its unique process for registering a domain name.
After that, you'll need to get web hosting, which is basically server space for your website. It's a constant issue, and the variety of options available, as well as the language, may quickly overwhelm you. We'll get to your platform of choice in a minute, but in the end, you'll want to choose a WordPress-focused web host with positive community reviews and ratings. Before you spend the money, take the time to understand any additional features that are important to you.
We recommend Bluehost as a hosting provider if you're still looking for inspiration:
Purchasing hosting is a simple process, and after that, you'll need to install your preferred platform. Other hosting providers (Nexcess, Hostinger, and iThemes).
Install WordPress
We keep talking about WordPress, but what really is it? In a word, it's an open-source Content Management System (CMS) that now runs over 26% of the internet.
Many web servers cater to the platform's needs, and there's a large community of developers and users ready to collaborate to improve the platform's functionality.
It's very much common across hosts due to its popularity; and while it may be installed manually, many hosts provide an installation directly from your admin panel:
Of course, no two hosts are the same, so you should double-check the details with your selected provider. The process, however, will be similar across the board.
It's time to start designing your site now that you have a domain name and hosting, as well as WordPress installed.
Choose a Suitable Theme
Themes and plugins are the most important components in the appearance of your WordPress site. Let's start with themes, which are simply templates that control the appearance of your site and are often focused on specific niches like blogging (of course! ), business, e-commerce, and photography (of course!) :
It's just as easy to install your chosen theme as it is to install WordPress. You'll do this completely through the WordPress dashboard, and there are lots of tutorials to help you get started.
What to look for in a WordPress theme for wedding website
Well-designed: Your theme should complement your style and provide the features you want. Someone who knows what they're doing should also code the theme.
Responsive. Responsive designs are designed to give visitors an optimized viewing experience, whether on their computer, phone, or tablet. This means that your visitors won't need to pinch and zoom in to read your articles – your text is now legible.
User-friendly: Look for a theme with built-in design options so you don't have to edit code to make minor changes. These features will help you save a great amount of time. Your theme should make it simple to change your logo, color scheme, or other elements.
Great support: a responsive support team and/or community forums are invaluable resources when you face technical issues.
You can start with a free theme, but I recommend using blocksy theme because I personally use blocksy theme.
It's just as easy to install your preferred theme as it is to install WordPress. You'll do this entirely through the WordPress dashboard, and there are lots of tutorials to help you get started.
If this all seems a little too much, don't worry! You might take a look at our Instant Setup service. It offers you everything that you need, like hosting, pre-installed themes and plugins, and 24/7 support.
Choose a Suitable Gallery Plugin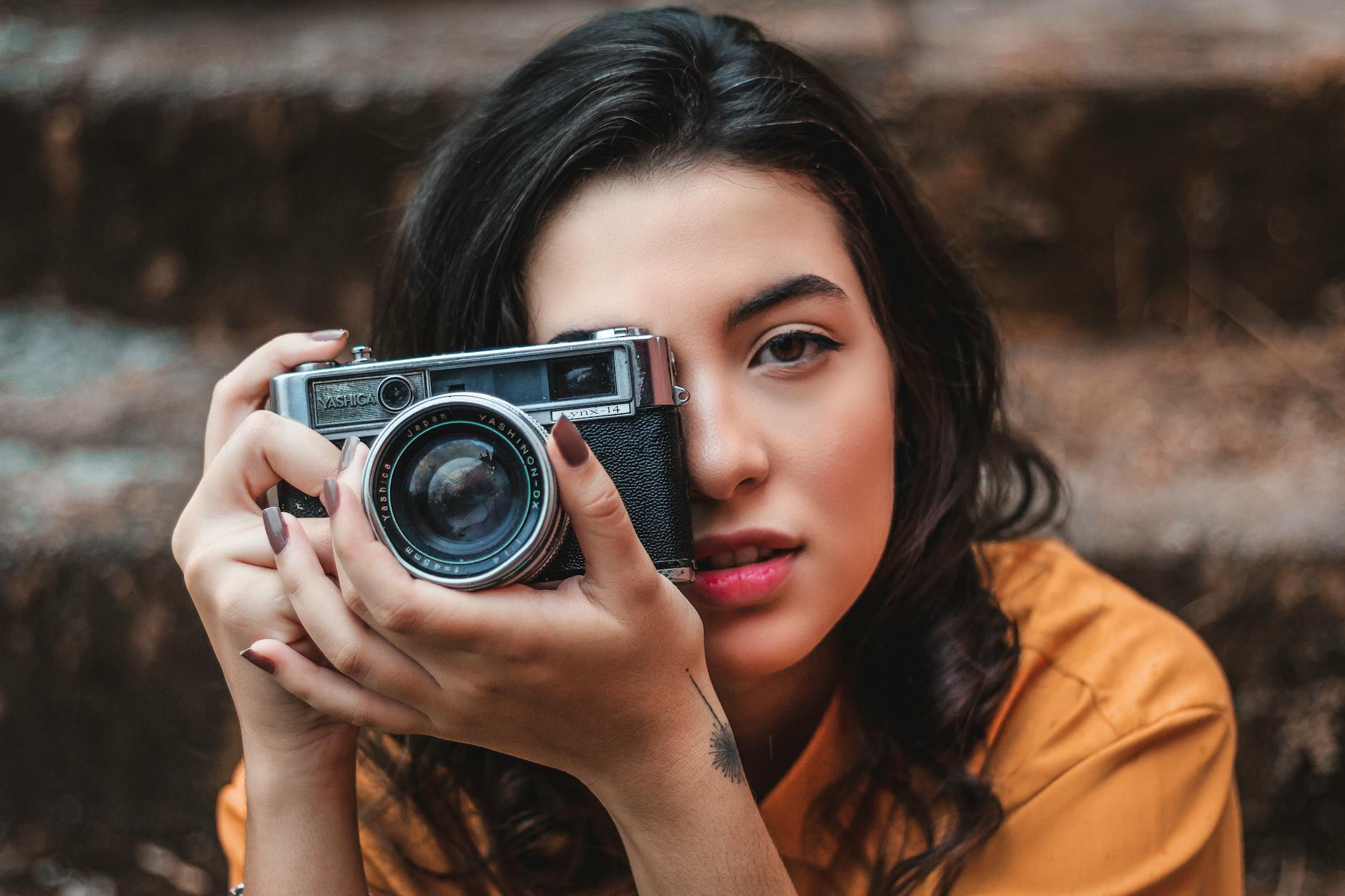 Let's speak about plugins now. While plugins can play a part in the appearance of your website in some cases, they are most commonly used to provide the functionality to your WordPress site. They can be used for a wide range of applications, and some are completely essential.
The plugins you install, like themes, will be tailored to individual needs, and many may be obtained for free on the WordPress.org Plugin Directory. While dedicated plugin marketplaces such as Code Canyon exist, free solutions frequently provide the majority of the functionality you'll need to build your site.
You'll most likely need a dedicated picture gallery plugin to create a great photography website. This will allow users to view your work on your website and change its look using a dedicated panel in your WordPress dashboard. In reality, you won't have to go far to find a suitable plugin:
Jetpack is a WordPress plugin that generally comes packaged with new installations, and among its many useful features are the Tiled Galleries and Gallery Widget modules, which are ideal for building a beautiful online image gallery.
Installing plugins is, of course, simple (you'll notice a trend here! ), and there are several tutorials available online to help you.
Sell Your Photography on Your Website
You're almost ready to rock and roll at this stage! Selling your photos online is the final stage, though it is not required. We believe that the major benefit of creating a beautiful photography website (together with creating a portfolio) is the ability to sell your work independently, so it's something worth considering.
The Old Way To Sell Photos Online
Photographers' only option in the past was to sell their images on microstock websites. You'll be able to submit photographs to their collection once your application is accepted. A word of caution: read the fine print carefully. Many microstock platforms take up to 70% of each sale and offer photographers only a small percentage of profit, often as little as 30%.
The New Way To Sell Photos Online
The Sell Media plugin makes selling photos and prints online simple. If you want to sell stock photos, Sell Media lets you keep 100% of the profit from every transaction. This is a far better bargain for photographers, who have previously had to give up 30% to 70% of each sale to their contracted microstock website. Photographers may now easily set their own rates and create a specialty photography service. There are several advantages, including:
You have complete control over the display of your work.
There are no fees taken from sales by third parties.
The ability to talk directly with your customers.
Sell Media's Print on Demand extension makes it simple to sell prints on canvas, photo books, and even prints on merchandise (such as mugs and phone covers) in addition to stock photos.
How To Sell Stock Images On Your Own WordPress Website
Selling stock pictures straight from your own self-hosted website is also an option. When you have a huge collection of photos, selling them from your own website can be very profitable.
The Sell Media plugin enables you to sell images directly from your own WordPress website.
Many photographers are turned off by the prospect of selling photos on their own website because they believe it will require an expensive e-commerce platform and complicated payment systems. While this was true in the past, setting up your own website to sell photos is today quite simple.
If your website is built on WordPress, you're in luck since there are a wide array of plugins and themes based on selling stock photos. Installing and configuring a plugin like Sell Media is simple, and you can start profiting from your photos right now. You may accept online payments, password-protect and watermark your photos, and sell them with a choice of licensing options.
You'll need to think about picture pricing carefully. To compete with the large stock photography sites, you'll probably want to keep your prices low, but keep in mind that you'll earn 100% of each sale, not half.
You may also increase your revenue by selling photos in a collection or bundle based on a theme.
It's also worth thinking about posting some of your photos for free on one of the free stock photography websites, with a link back to your site. This will help you grow your brand by driving more people back to your site (where you can earn more sales).
Start Selling Your Photographs Online Today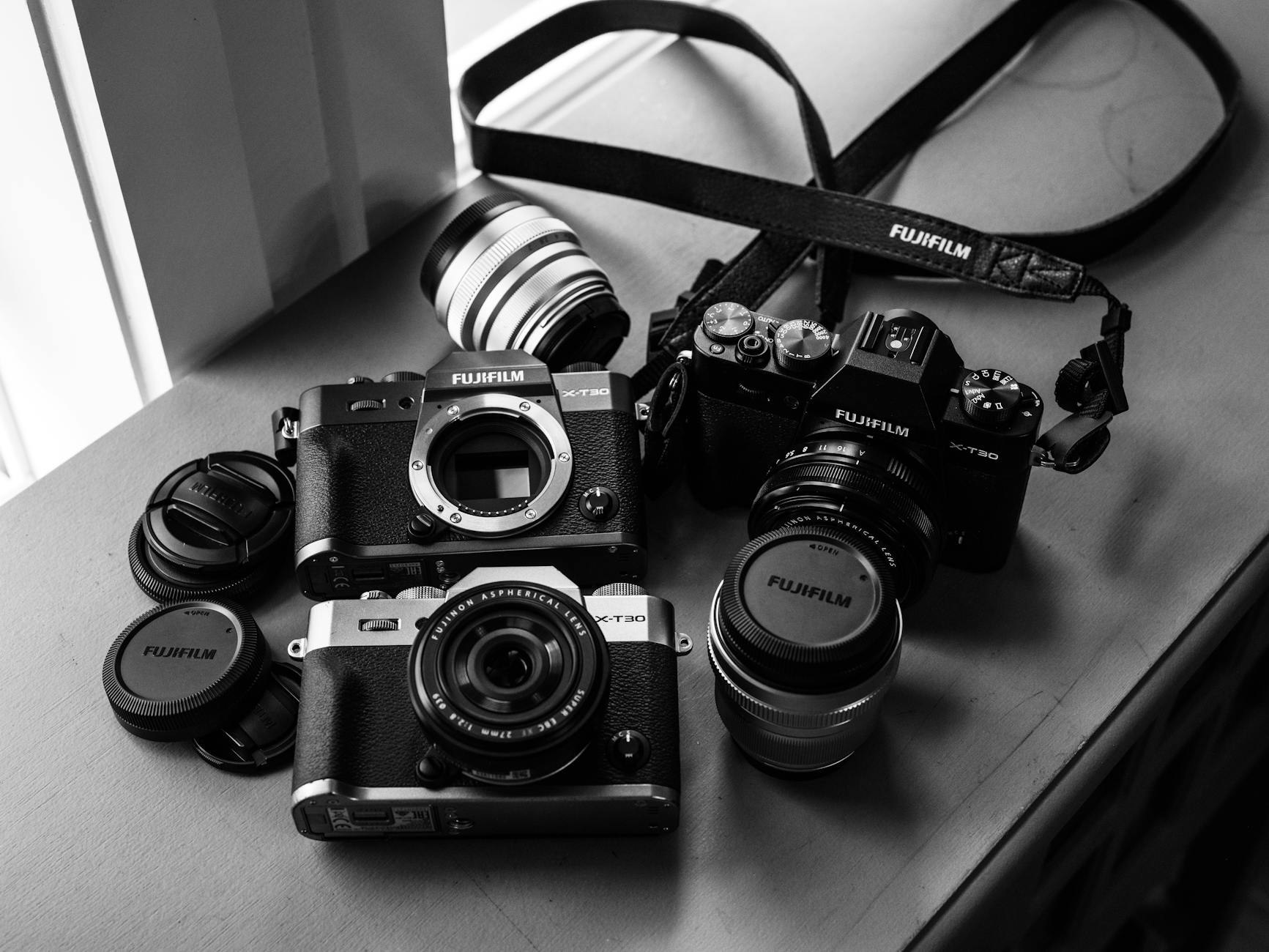 If you use the Sell Media plugin for WordPress, you can have a website up and operate in minutes, complete with a fully automated online store for selling stock images or prints. Selling photographs online is not only a great way to make some extra income, but it also gives your brand and business more exposure, which could lead to bigger things down the road.
Organizing your own photoshoots for the goal of producing stock pictures or art prints is also a great way to hone your photographic skills, try out new styles, and take a break from your usual client work.
To review, here are the two options we discussed for selling photos online:
Sell Media

– A free WordPress plugin that you can install on your own WordPress website.
Third-party Microstock Websites – Application required. High commission fees taken.
Frequently Asked Question
We've compiled a list of ten sites with free stock photos for your convenience:

Unsplash
Gratisography
Morguefile
Pixabay
Stockvault
Pexels
Picjumbo
Pikwizard
Rawpixel
Reshot
Digital Photography Review.
The Spruce: Photography.
Digital Photography School.
Strobist.
500px.
The Photo Argus.
PetaPixel.
Photography Week.
Also Read: How To Create An eCommerce Website In 2021
Also Read: How To Start A Food Blog: Step by Step?
Aslo Read: What Is Digital Marketing & How to Succeed in It?
Also Read: What Are Transcription Services And Why Does Your Business Need Them?
Also Read: 8 Best Ways To Increase Your Website Traffic For Making More Sales
Create A Beautiful Website
You want to create a website for your business click the below button.
Buy Hosting For Website
Hostguid listed many hosting plans so you can easily compare many hosting companies hosting packages for your website.