How To Start A Food Blog: Step by Step?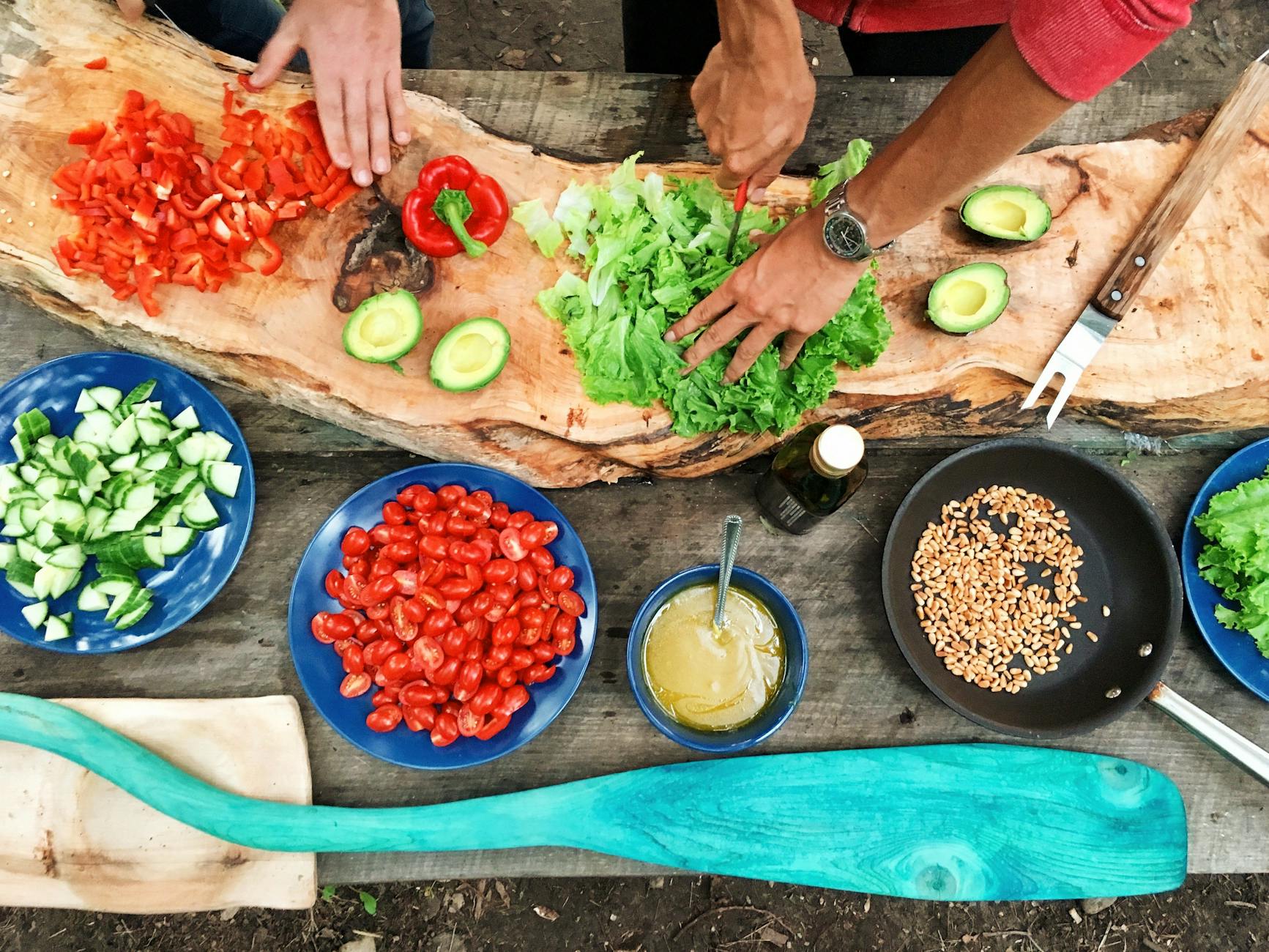 Are you interested in starting a food blog and earning money from your recipes? For beginners, starting a new food blog could be difficult, particularly if you are not tech-savvy. After assisting over 100,000+ people in starting their own blogs, we are frequently asked how to establish a food blog and make money from it. We'll show you how to start a food blog and make money from your recipes without any technological knowledge in this step-by-step guide.
Are you ready to create a lovely food blog? There are two options available to you.
Hire a web designer
If you are not interested to create a food blog but if you have the finances to hire a web developer, Hire a developer and create a food blog website.
Do it yourself
Below, I'll learn how to build your own self-hosted WordPress website. WordPress Hosting starts at $2.95 per month, plus the cost of a theme (free to $130). I created this site with the tools listed below, so I know you can too!
The basics of starting a food blog
Here are the basic steps to creating a beautiful and effective self-hosted WordPress food blog. Your blog will have its own domain name and design, and it will be able to scale with you as your traffic increases. For a better chance of success when starting a food blog, I recommend following these steps.
Start by choosing your food blog niche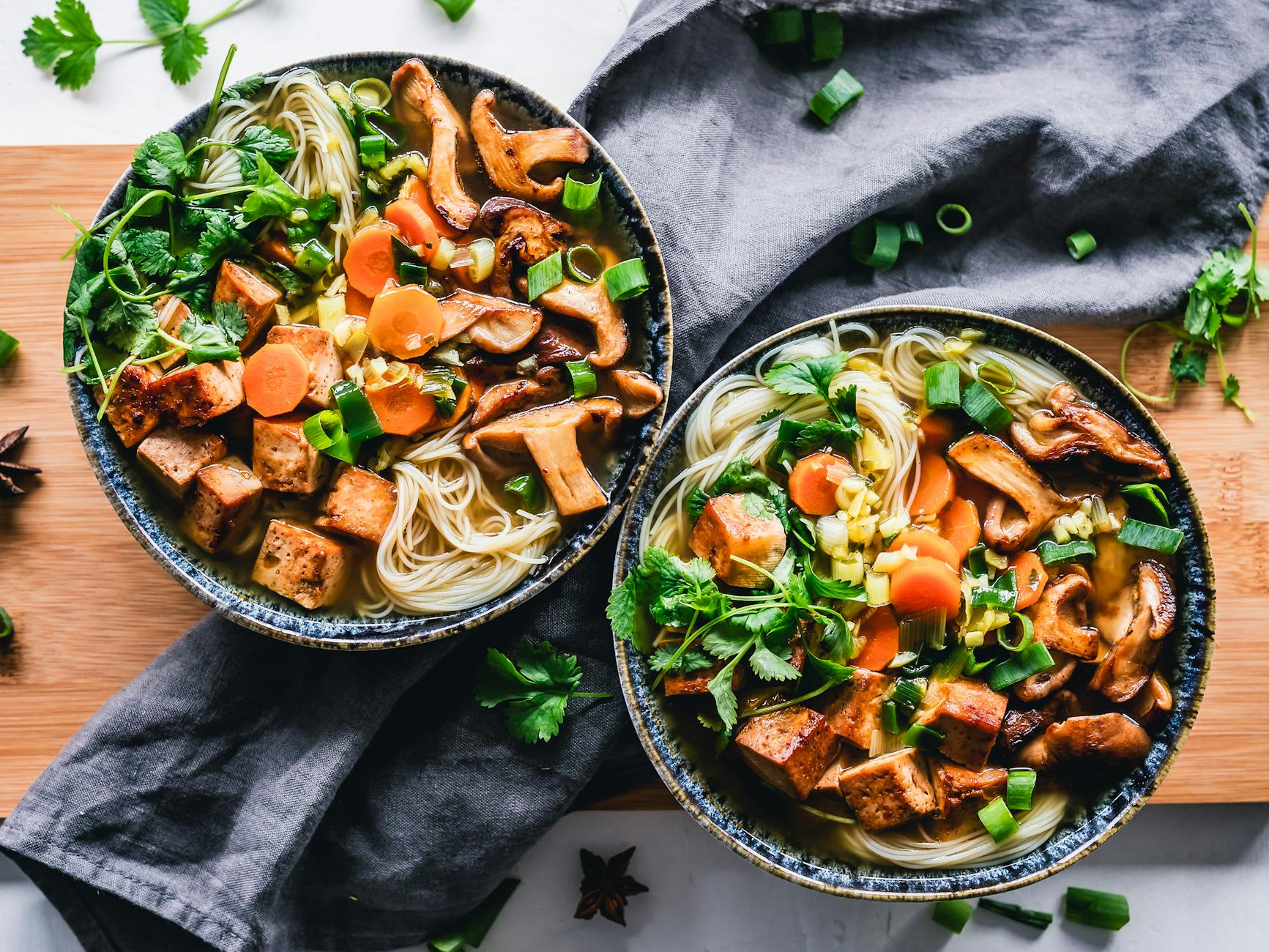 First and most, you must select your blog's niche and be very clear about it. On the internet today, there are over 600 million blogs, many of which are food blogs. If your website is too broad, it might attract a slightly wider audience but the big competition is difficult to break through and outperform.
Instead of competing with the entire internet, you'll only be competing with a few blogs if you focused on a certain niche. You'll be able to find your target audience much more quickly, and your followers will be more involved.
How do you choose a niche for your food blog?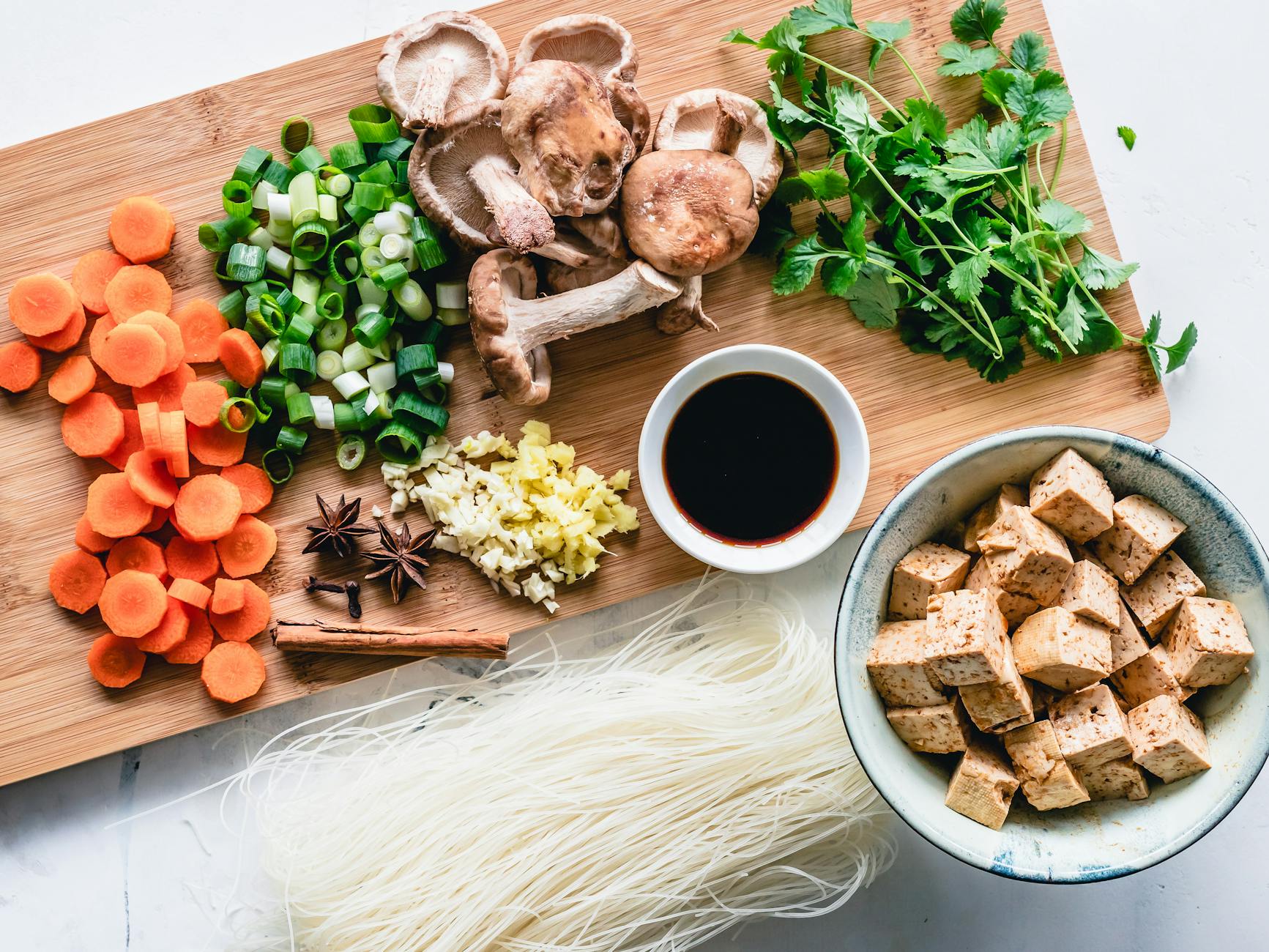 There are many different types of blog sites and niches to choose. Vegan blogs, as well as paleo, keto, and low-carb diet blogs, are quite popular nowadays. While you can always go with what's popular at the moment present, it'll be easier to go with what you care about.
Your kitchen Blogspot, whether it's a passion or a career, will take effort and dedication. If you're not passionate about it, you'll lose interest fast, and managing it will be more difficult than it needs to be.
So, what do you like to do? Perhaps you enjoy preparing pastries or the ever-so-fascinating realistic cakes? If you follow a certain diet, it's a good idea to focus on it since you'll feel more connected to the subject, making it simpler to attract a like-minded audience.
Consider why you're even thinking about how to create a cooking blog. Consider what you'd want to share with the rest of the world, as well as what attracted you to these pages.
Types of food blogs
Food or drink tasting blogs
Cookbook review blogs
Food and travel blogs
Food photography blogs
Recipe blog (easy recipes for busy people, health and fitness recipes, quick recipes, etc.)
Sustainable cuisine
Trending food blogs (vegan blogs, vegetarian blogs, gluten-free blogs, paleo diet blogs, etc.)
Cuisine specific blogs (Italian, Greek, Chinese, French, Indian, etc.)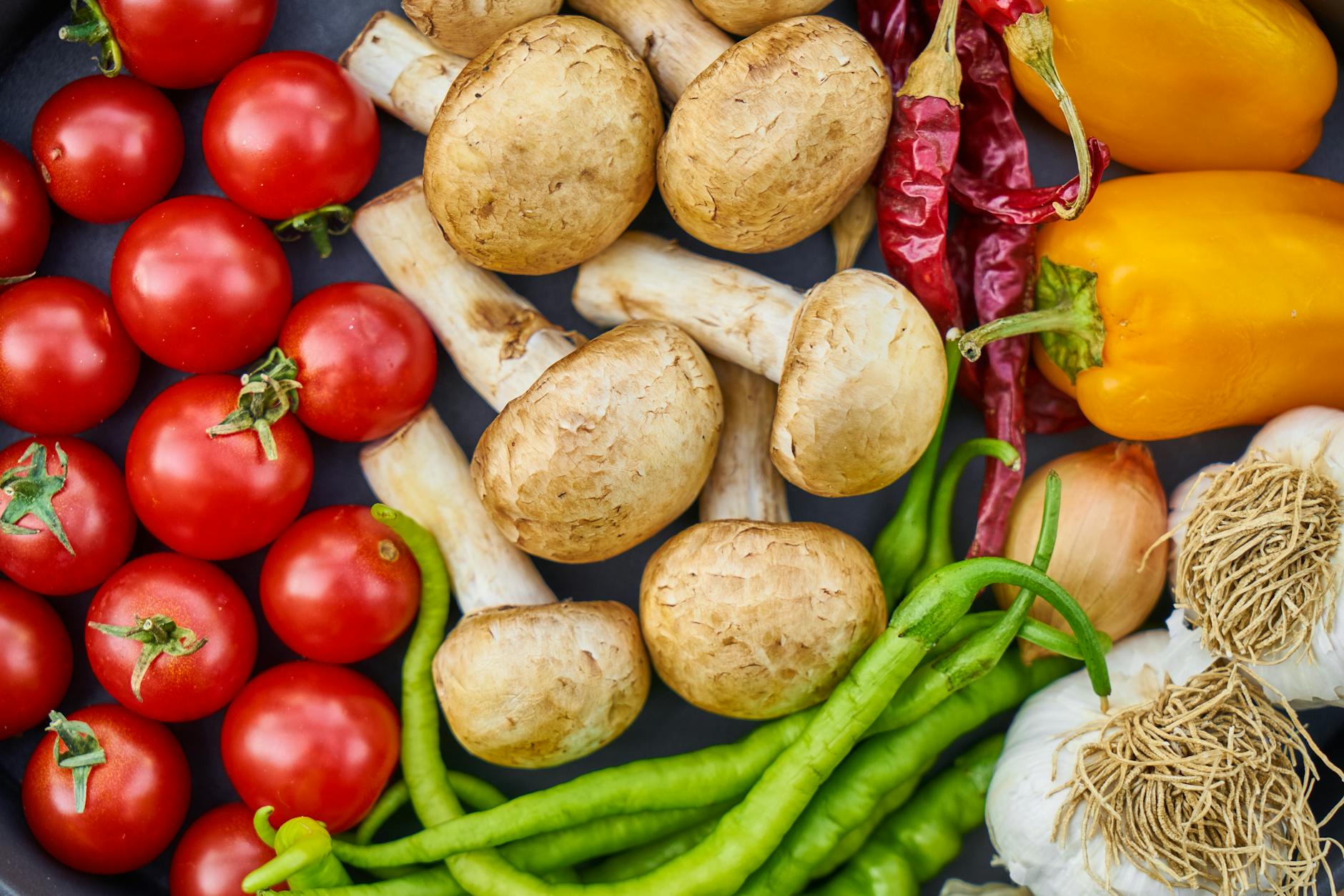 Luckily, you don't have to start from scratch and learn how to code if you want to learn how to make a food website. All you need is a reliable blogging platform, often known as a content management system (CMS).
WordPress.org is our top recommendation for both beginners and advanced bloggers. WordPress is the most widely used content management system in the world. WordPress has a market share of 63.6 %, according to data compiled by W3techs.
According to research from domain name Stat, 43% of all domains have the ".com" extension. Well, ".com" is the most famous and easiest to remember. But some of the websites are ".net" & ".org" choose.
Choose a short name.
We recommend keeping your domain name under 12 characters. Longer domains are harder for your users easy remember.
Easy to pronounce and spell
You should be read to easily share your domain name when speaking also as writing. You never know when you'll be asked to share your domain name in person.
Choose your web hosting provider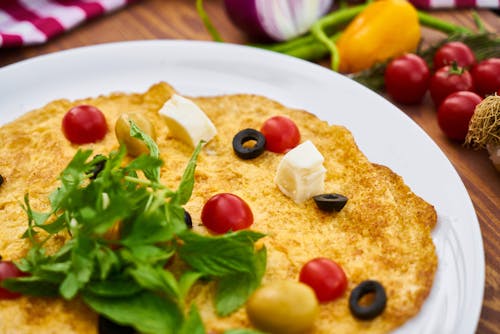 Web hosting firms may make your cooking blog available online. They supply servers and data centers, as well as monitoring your blog online. WordPress recommends Bluehost as the best web hosting company.
Bluehost is the best web hosting provider, so it's recommended by WordPress.
It offers a free domain name in the first year and superior hosting services with a 30-day money-back guarantee.
The best web host for new food blogs:
Bluehost is a hosting company with excellent customer service, uptime, and cost-effectiveness. This is the company to go with if you want to host a WordPress site. However, some of Bluehost's features are more powerful than others; continue reading to discover more.
With Bluehost, like all the other inexpensive hosts, you'll pay for your plan upfront. Don't worry, though—if for some reason you aren't happy with Bluehost, you can cancel within 30 days for a full refund. (Domain fee excluded, which you'd pay for elsewhere anyway.)
Good to know: Bluehost loves Cookie and Kate readers. Purchase your hosting through any of my links to Bluehost and you'll get the best deal available. No promo code is required.
Then choose a plan. In order to get your free domain name for a year (a $15 savings) and a significant discount on your monthly rate, you'll need to pay for at least one year of hosting upfront. If you're serious about blogging and want to save money, go for a longer period, but one year is a great place to start.
Lastly, choose your add-ons. I would choose Sitelock security If a hacker will attempt to log in to the website, then the website is locked. Please be safe!
This part is very easy. WordPress will be deployed on your site automatically if you purchased a Bluehost WordPress hosting package as recommended!
Change your permalink structure to "Post name" after logging into your WordPress site and going to Settings > Permalink Settings. Save the file. It's now time to make your blog look good.
Now it's time to get some fun! Choose a good WordPress theme because it will decide the look and feel of your site.
What to look for in a WordPress theme
Well-designed: Your theme should complement your style and provide the features you want. Someone who knows what they're doing should also code the theme.
Responsive. Responsive designs are designed to give visitors an optimized viewing experience, whether on their computer, phone, or tablet. This means that your visitors won't need to pinch and zoom in to read your articles – your text is now legible.
User-friendly: Look for a theme with built-in design options so you don't have to edit code to make minor changes. These features will help you save a great amount of time. Your theme should make it simple to change your logo, color scheme, or other elements.
Great support: a responsive support team and/or community forums are invaluable resources when you face technical issues.
You can start with a free theme, but I recommend using blocksy theme because I personally use blocksy theme.
How to install a WordPress theme
Another easy step! Look in the sidebar and hover over "appearance." Click on the "themes" option. From here, you can either upload a theme or browse available free themes. Hover over any theme to find links to preview or install it. Click here for more in-depth instructions with visuals.
Tips for designing a user-friendly food blog
Keep the following in mind when you set the settings on your WordPress theme.
Clear navigation: Keep your blog design clean and uncluttered, so visitors can find what they're looking for.
Encourage following: Place prominent links to your RSS feed, email subscription option and social media on every page.
Commenting: Don't require CAPTCHAs or ask visitors to login first.
Suggest sharing: Provide social media sharing buttons at the end of each post.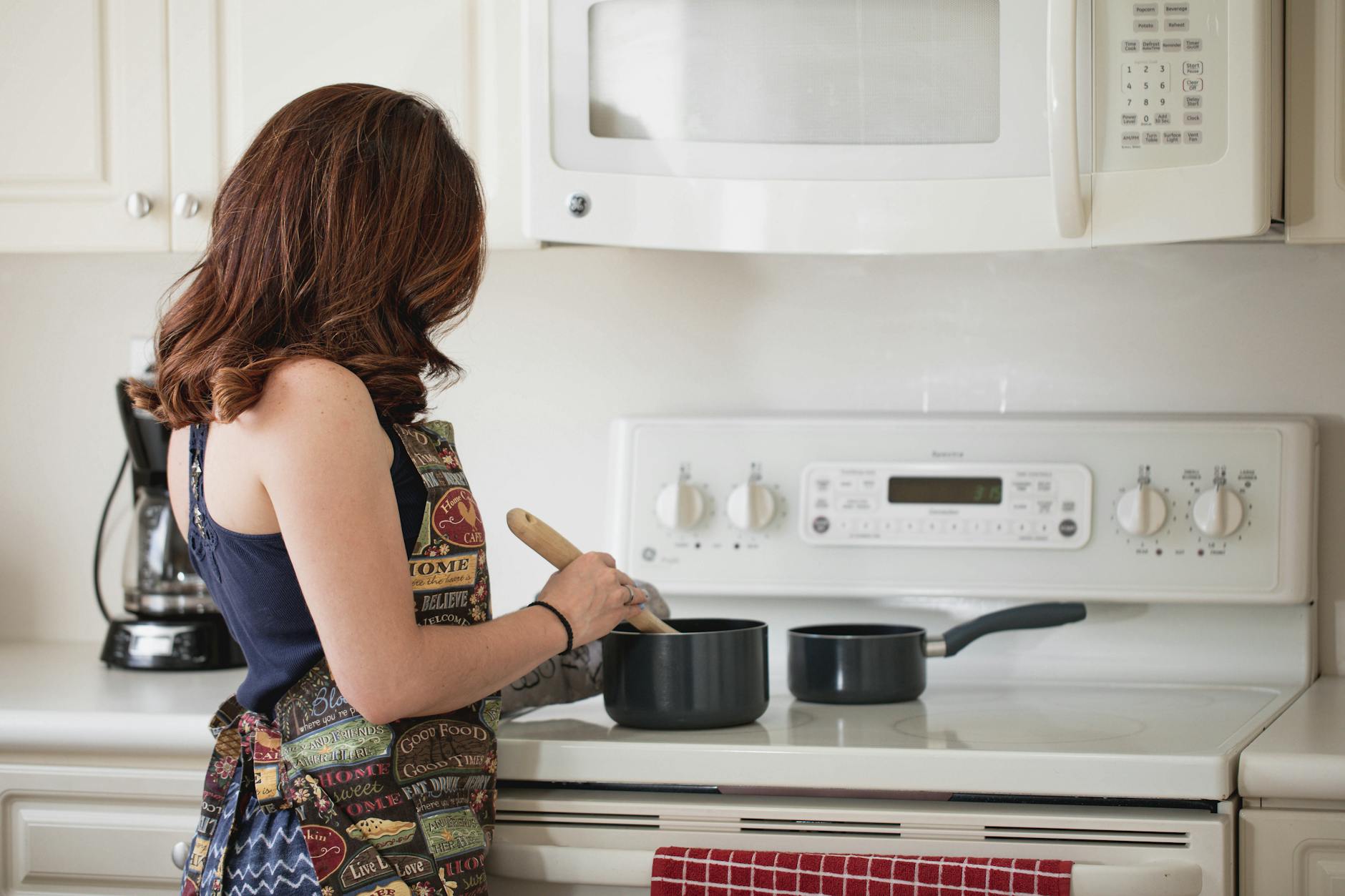 To start, make a new Google account and a Gmail address for your blog. It's best to keep your blog-related emails and accounts separate and to use the following tools, you'll need a Google account. Here you may create a new Gmail account.
Once you have an account with Google, log in and set the following:
Google Analytics: Helps you track blog traffic, Impressions, Clicks, and CTR. (Note: install the tracking code in your Yoast SEO/Rank math plugin settings.)
Google Search Console: Makes sure your website is up and running. (Note: install the tracking code in your Yoast SEO/ rank math plugin settings.)
Install WordPress plugins
Each of these plugins simply adds useful functionality to your theme that isn't included by default.
Recommended WordPress plugins for food blogs:
How to install a WordPress plugin
Easy! Go to your WordPress dashboard and look in the sidebar for "Plugins." Hover over "Plugins" and click on the "Add New" option.
Then look for the "Search Plugins" field and search for one of the plugins by name. When you find it, click "Install Now." Then, configure the plugin settings as directed.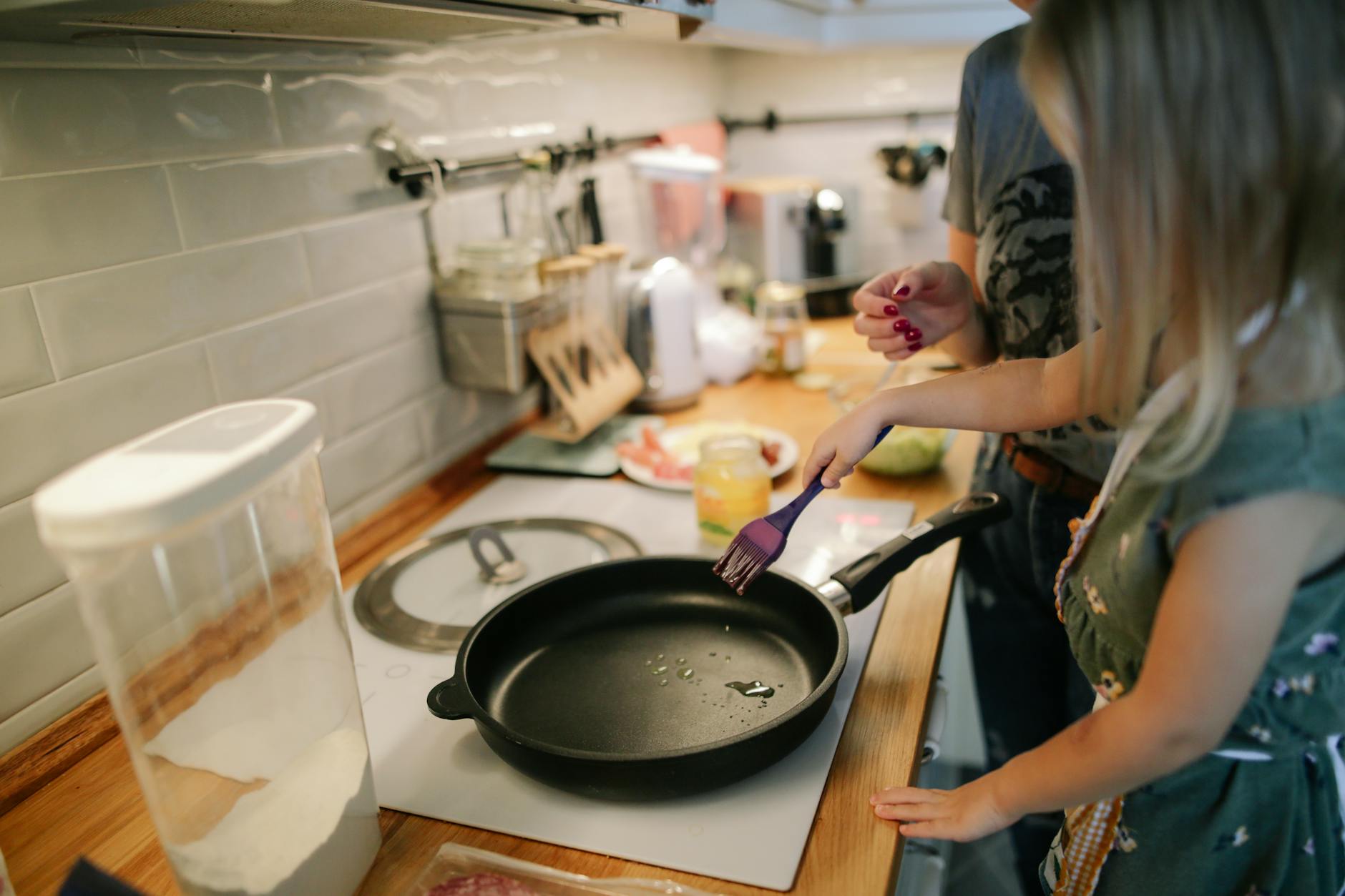 Consistency is something that internet users like. Your blog readers will want to know what to expect from you, and when they can expect it.
If you are inconsistent with your posts and then go weeks between updating your blog, your readers will think that you have either abandoned the food blog or are not committed to it. They'll have no reason to stay loyal to you in any scenario.
It's a good idea to create a publishing schedule to guarantee that your blog maintains its popularity. To make this work simpler on yourself, prepare content at least a week in advance and use easy tools like a content calendar to stay on track.
How to create a food blog calendar
While you can always use your regular calendar to keep on track, tools like Google Sheets and Coschedule can definitely be useful. You'll get notifications and reminders, and you'll get a clear picture of your entire posting schedule.
Knowing how to create a food blog calendar schedule is one thing; figuring out exactly what to post on the due date is quite another. There are a few things you can do to come up with relevant content, fortunately. Take a look around.
Try to find out what your audience wants!
It's easier than you think to figure out what your target audience wants. You can use analytics tools or your blog's performance metrics, for example. You'll be able to see which of your previous posts have gotten the most attention and views this way. This will help you figure out what topics your readers are most engaged in.
You can also take the easier route and create a poll or survey for your readers to fill out. Ask about their preferences and interests, and about what they'd like to see from you.
Spy on your competition
The most important part of any company, including your food blog, is keeping track of the competition. Watch what your competitors are up to and how their readers respond to their content. Keep an eye on what they're doing well and what they're doing wrong.
Just be careful not to be a copy. You don't want to steal or copy your competitors' ideas or content; instead, use it as an inspiration and to keep up with new trends.
Come up with a weekly posting plan!
As previously said, a food blogger should always prepare a week's worth of content in advance. When you stick to a regular publishing schedule, it'll be easier for you all to break through and gain attention. Avoid uploading all of your content at once and try to post at least a few times a week. To avoid becoming spammy, spread out your posts.
You may use tools like Later, which is designed for Instagram, or Facebook Schedule, which is designed for Facebook postings if you're also posting to social media.
Own your niche – be an expert on your specialties
When you specialize in your niche, it's much easier to come up with relevant content. If you really want to start a vegan food blog, for example, make sure you learn all there is to learn about veganism and try to offer something unique.
Whatever topic you choose in your blog posts, approach it like an expert and improve your expertise.
Additional content tips
Any sort of blog needs textual content, but if you just offer large blocks of text, your readers will quickly get bored. You should keep their interest by using engaging visuals that will help you break up the text and keep people engaged. Photos, videos, and GIFs, for example, should all be included within your plan.
Here are our top visual content tips for spicing up your food blog:
Learn how to make appetizing photos
If you're serious about your food blog, you'll have to get serious about your food photography sooner rather than later. Hiring a food photographer may be costly, so save money and doing some research on food photography before. You'll find countless educational videos for free. Try searching YouTube for "food photography tips" then you're on your way to being a pro.
Keep the lighting uniform!
In photography, lighting is everything. It might help you in focussing on finer details and set the tone for the rest photo shoot.
Shooting during the daytime is the most expensive way to ensure better lighting. However, because the weather and climate will dictate how your photoshoots go, this is not the most reliable method.
Using a photography lightbox and shooting indoors would be a better option. You may make your own lightbox or buy one on Amazon for a decent cost.
Learn about food staging
When you go over your Instagram feed, it may seem like everyone is an expert at food styling. However, learning how to make your food pop out in photos isn't hard.
Once again, YouTube will be your best friend in this scenario. There are a lot of high-quality food staging tutorial videos available that will teach you all you need to know. Check them out and pick up a few helpful hints that will make your audience drool at the sight of every food shot you upload.
Try to maintain consistency in visuals!
Your food blog should be consistent in every way. From the fonts and color palettes, you choose to the way you compose your content, it all counts. This includes your images.
Include your favorite cutting board in all of your photos if you have one. Make sure your kitchen counters are always present if you like how they look in the background.
You'll develop a recognizable brand that your audience will love if everything on your blog is unified and in tune.
videos
Video is a great method to connect with your audiences and keep them interested. Because how-to and meal prep videos are so popular today, they're a great tool to use on your blog.
Q&A videos or behind-the-scenes videos can also be used to connect with your visitors and build a stronger relationship with them.
Make sure you're recording in a well-lit room with a good microphone and camera.
Keep the editing to a minimum!
While editing is an important part of photography and videography, knowing when to stop is also crucial.
You'll want to use editing software to improve your visual content instead of completely change it. Make sure your food looks to be real and genuine. A lightly seared slice of toast will appeal to your audience more than a highly edited slice of bread.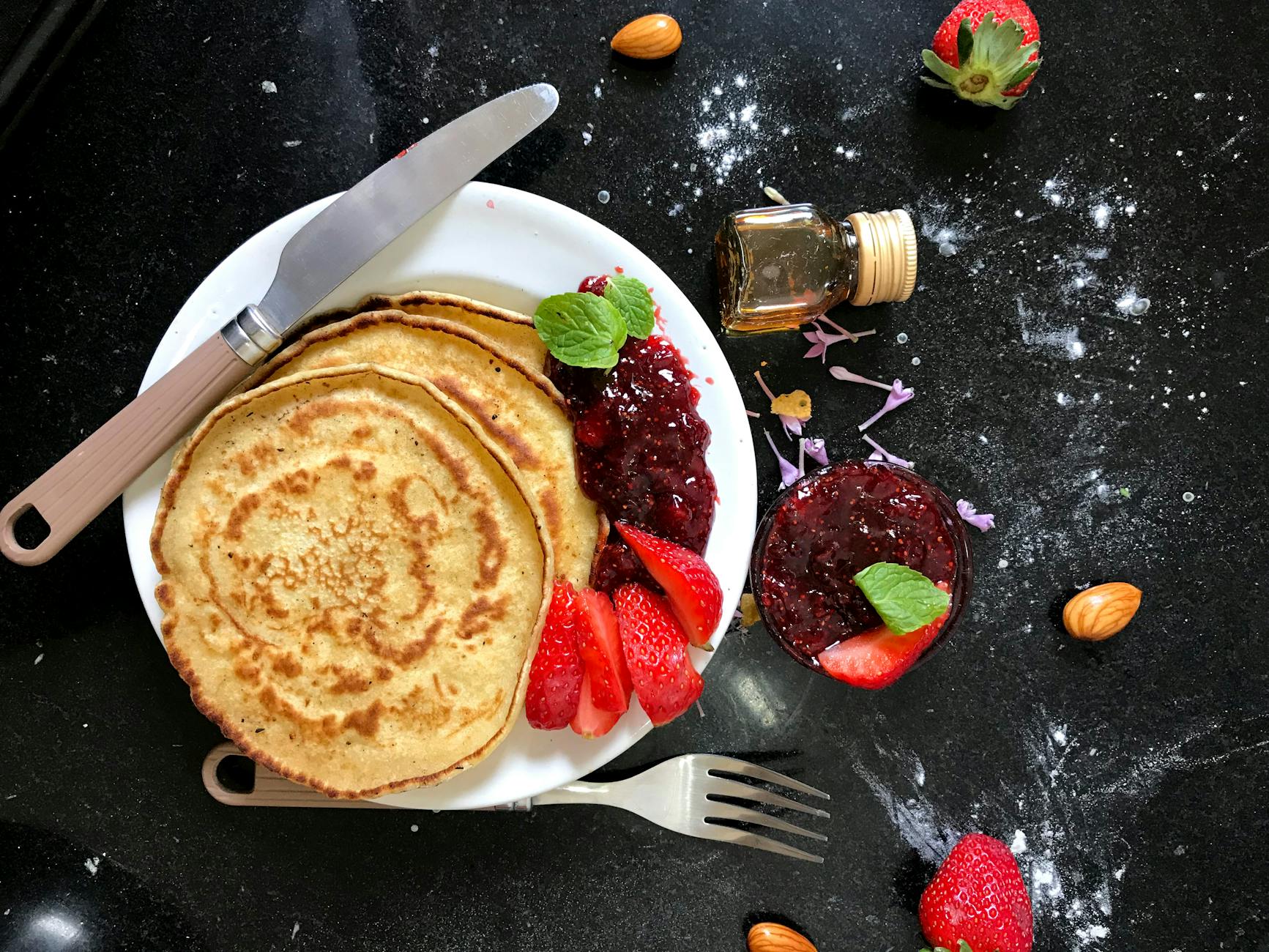 It's time to start growing your audience after you've created your blog and started publishing. People aren't going to find your food blog randomly, so you'll need to work on promoting it. There are several options for it.
Social media marketing
Your most reliable tool for advertising your food blog will be social media. Over 52% of online brand discovery refers to social media public feeds. So, get down to business. Create and maintain social media profiles for your blog.
You should maintain your accounts updated on a regular basis, engage with your fans in the comment area and via messaging and be responsive. Lack of activity makes you appear disinterested and unprofessional. Food bloggers often use Facebook, Instagram, and/or Pinterest, which are the most visually-oriented platforms.
Collaborations with other food bloggers and influencers
Working with others in your industry is the best way to gain visibility in your niche. Food bloggers and influencers with a large following can help you reach a wider audience.
If you don't want to work with direct competitors, search for people who are as near to your niche as you are comfortable. For example, if you're an all-vegan food blogger, you could partner with a vegan food blogger who specializes in pastries.
Contact a variety of influencers to see which collaborations is most helpful to your blog and brand persona.
Food Blog SEO
The best way to boost your organic marketing and make it simpler for your readers to find you is to focus on Search Engine Optimization (SEO).
Many things may be done to improve your SEO efforts and your blog's search engine ranking. Explore some of the most crucial Seo techniques for food bloggers.
Use long-tail keywords
Keywords are the words that your target audience would enter into a search engine to find content relevant to your niche. Your blog will be more likely to appear higher up in the search results if it contains the term that your potential readers have googled.
However, your audience is very unlikely to find you by typing in just a single keyword such as "recipe," for example. To start with, while looking for something online, few people will use a single phrase. Second, with such a wide term, it will be more difficult for your blog to rank higher in the search results.
As a result, you'll have to employ key phrases, often called as long-tail keywords. The more specific you are with your content, the more relevant it will be to your target audiences, and the more likely they will find you.
Instead of focusing on the keyword "recipes," try long-tail keywords such as "simple vegan recipes for two."
Make your blog mobile-friendly
The importance of mobile optimization for your SERP ranking could be overstated. If your site is really not mobile-friendly, search engines like Google will put you to the bottom of the results page, making it more difficult to find your blog.
In fact, the vast majority of internet users access the internet via their smartphones. If your blog takes too long to load on mobile devices or if the text and visual content aren't clear and legible, they won't waste their time there.
Write long-form content (2000 words and more)
Long-form content is preferred by Google, therefore you may take advantage of this to improve your SERP ranking. If at all possible, make a lot of your blog posts 2000 words or longer to improve your visibility and organic marketing efforts.
Another benefit of long-form content is that it helps you to naturally improve your keyword density while also allowing you to show your expertise.
It's finally time to start reaping the benefits of your food blog. Even if you just want to learn how to become a food blogger because it sounds interesting, you'll most likely like the money-making aspect of it.
There are several things you can do to increase your profitability.
Publish and sell your own cookbooks
Selling your cookbooks may be a success, but you must be smart in your strategy. Wait until you've collected enough blog readers who would buy your book. You can sell hard copies, ebooks, or a combination. Make sure to promote your new cookbook on your blog and social media platforms.
Create a YouTube channel promoting your blog
YouTube is one of the most successful youtube platforms on the internet, so it's no surprise that it's one of the most popular.
Create a YouTube channel and use it to advertise your blog if you want to increase your visibility and gain more followers and readers.
As your account grows, you may start making money from YouTube through ads and sponsorships.
Sell ad space using Google AdSense
Selling ad space through Google AdSense is the best way to earn simple passive income. AdSense will locate ads that are appropriate to your site's content and audience, and show them in the ad area on your food blog. Advertisers would give you money, and you'll be able to earn a living as you rest.
Build your own email list
Your food blog may earn money if you use it to offer products or services to your readers. It's the most long-term business strategy that also seems to be the most profitable. To reach out to potential customers, you'll need a sales funnel and your own email list.
To collect email addresses from your readers and create your own list, use an email opt-in tool
Run Facebook and Instagram ads to increase website traffic
Your food blog, like every business, may benefit from social media marketing. While it will take both time & expense to get started, social media ads may help you expand your reach and get more loyal readers.
If you've begun selling other items or services, this may be much more beneficial to your blog. Facebook and Instagram, for example, have superb targeting abilities and can link you with precisely the right audiences that would be interested in what you have to offer.
Try affiliate marketing
Affiliate marketing is a great way of making money with your food blog. You'll be completely responsible for connecting your readers with the affiliate firm, while the affiliate will be in charge of their own marketing efforts. In most cases, you'll earn money for each new customer you bring in.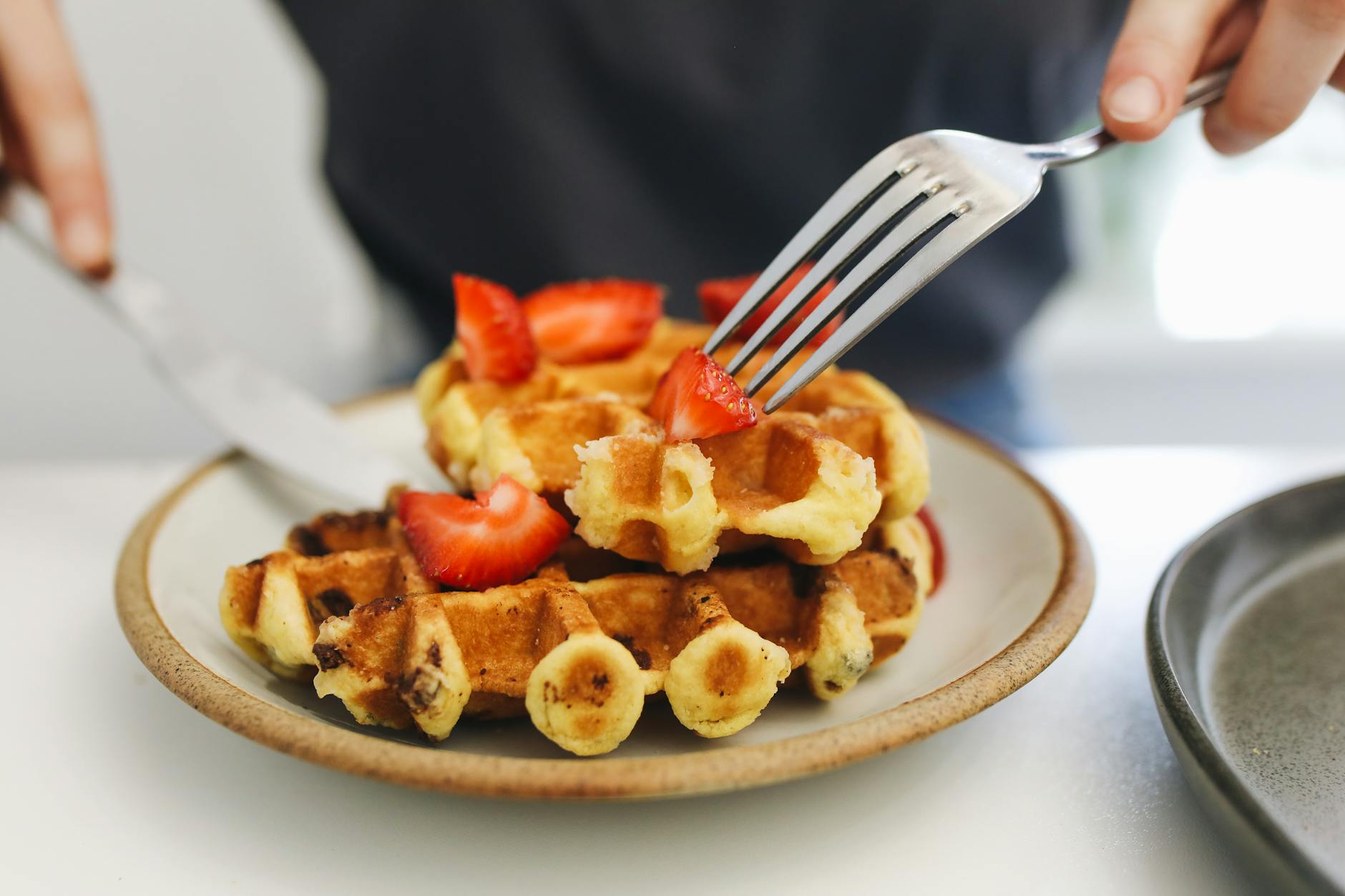 Food blogging is quite popular today, and it can be a fun and profitable endeavor for anyone who has a passion for it. It will take time, effort, and dedication, but it will be well worth the effort. So, if you wonder how to become a food blogger, you have to:
Choose your niche;
Make a decision on your blogging platform and a domain name;
Choose a web hosting and start your blog;
create useful content, promote your blog and monetize your blog; and Enjoy!
With a little effort on your part, your food blog may become much more than a basic passive income source. So, give it a shot and see where it takes your blog.
Do you have any other questions in the comments? We'd be pleased to hear from you!
Also Read: How To Create An eCommerce Website In 2021
Also Read: How To Create A Website
Aslo Read: What Is Digital Marketing & How to Succeed in It?
Also Read: What Are Transcription Services And Why Does Your Business Need Them?
Also Read: 8 Best Ways To Increase Your Website Traffic For Making More Sales

Create A Beautiful Website
You want to create a website for your business click the below button.
Buy Hosting For Website
Hostguid listed many hosting plans so you can easily compare many hosting companies hosting packages for your website.