7 Simple Steps to Increase Your Website's Domain Authority
The Domain Authority (DA) of your website is a number (metric) that reflects its authority. Your chances of ranking higher in search engine result pages (SERPS) and getting more organic traffic increase as your domain authority grows.
Moz created the Domain Authority measure, but other organizations have developed similar metrics that rank domains based on various factors and provide a score from 0 to 100.
PageRank, which was created by Larry Page (one of Google's founders) and is still used to measure the importance of webpages and websites, gave rise to the idea of ranking domains based on their authority.
What is a website's domain authority (DA)?
A website's DA is a value that ranges from 0 to 100 (greater is better) that tries to predict how well a page will rank in search engines.
It's not the same as Google's PageRank ranking score, which may actually affect your ranks.
Moz (and other organizations with similar systems) are attempting to simulate Google's ranking algorithm by taking into consideration all known criteria that may affect rankings and giving a score to sites that can only be used for comparison.
In other words, the DA is based on the information Moz has about your website, which may or may not be as accurate as of the information Google has.
You should also be aware of the following facts about DA:
Google fines are not taken into consideration by DA. A domain that has been penalised by Google would automatically drop its ranks, although Moz may not be aware of this. As a result, even if the domain is penalised, the domain authority will remain high.
Google's ranking system considers hundreds of parameters (no one knows how many there are, although some reports indicate there are more than 200), whereas Domain Authority only checks 40.
It is difficult to improve your DA score. It's not something you can do right now on your website to see an immediate increase in domain authority.
It is difficult to improve your DA score. It's not something you can do right now on your website to see an instant gain in domain authority.
The logarithmic scale is used in DA. This indicates that improving your DA score from 20 to 30 is easier, but going from 70 to 80 is much more difficult. It becomes increasingly challenging as you go up the scale.
Because DA varies so often, it's not a tool to use to track your SEO progress over the years, but rather a website metric to compare domains.
What factors go into calculating a domain's authority?
According to Moz, Domain Authority is calculated taking into account a variety of signals (40 in all), including:
How to find out the DA of my website?
Go to Moz open site explorer, key in your domain, then check at the results to figure out your domain authority score.
What is the meaning of page authority?
Page Authority (PA) is similar to Domain Authority (DA), except instead of using domain-wide data, it uses signals specific to a single page.
The offered score is a guess as to how strong a page is and how well it will rank in search engines.
A website with a high lot of top pages will have a higher domain authority (DA) score.
7 Simple Steps on How to Improve your Domain Authority
Let's look at how you may improve your domain authority now that you know what it is and how it is calculated.
These are the seven ways to increase your Domain Authority Score in reality.
Step 1: Work on Your Off-Page SEO
The most significant measure is your link profile. A website with a strong, clean link profile will have a higher DA score than one with a bad link profile.
What is a strong link profile?
A website is said to have a strong link profile when
It has incoming links from high authority websites
Incoming links are from related websites
It doesn't have bad links (low-quality links)
It has links from a number of unique domains
How can you boost your link profile?
Off-Page SEO is the process of improving your link profile and is focused with tactics that can be used to acquire good links that will eventually boost your rankings.
To improve your link profile and, among other things, increase your Domain authority, you have to:
Remove bad links from your profile
Get rid of any links that aren't working. To discover the toxic links, you'll need to use a tool like Moz Explorer or Semrush.
You can next contact the website's owners and ask that the link be removed or that the "no follow" tag be applied to devalue the link.
If this fails, you may use Google's disavow tool to remove the links from your profile.
Make your link profile stronger
Gain high-quality links from other websites that are related to yours. This is one of the trickiest and most difficult parts of SEO.
Link building is a large topic in and of itself, and I've found that it's tough for novices to grasp and execute.
If you're new to SEO, I highly recommend reading Lesson 5 of the Complete SEO Course, which explains how to approach link building step by step.
There are two major ways to obtain good connections, to give you an overview of the process.
1 – Natural Link building
To have high-quality content on your website that attracts links from other sites.
This is referred to as 'natural link building,' and the premise is that someone finds your website, reads your articles, likes them, and links to it from one of their own.
It is vital to have link-worthy content on your website for this to operate.
In other words, material that is assumed, useful, and simple to read, so that other webmasters will want to link to it in their articles.
In reality, this technique works and is very beneficial, but you must be patient since it takes time to build up enough audience for some of your readers to post your material on their blogs.
The blog you're reading right now is a wonderful example of how natural link building works.
My articles have been 'naturally' linked from leading industry websites such as thenextweb, entrepreneur, marketing and, quick sprout, and a slew of others.
2 – Blogger outreach
The second method for obtaining high-quality links is to approach other webmasters and inform them of your existence.
You'll have a better chance of them linking to your website in their articles if you do this.
Take a look at my post :- 8 Best Ways To Increase Your Website Traffic For Making More Sales
Step 2: On-Page SEO Optimization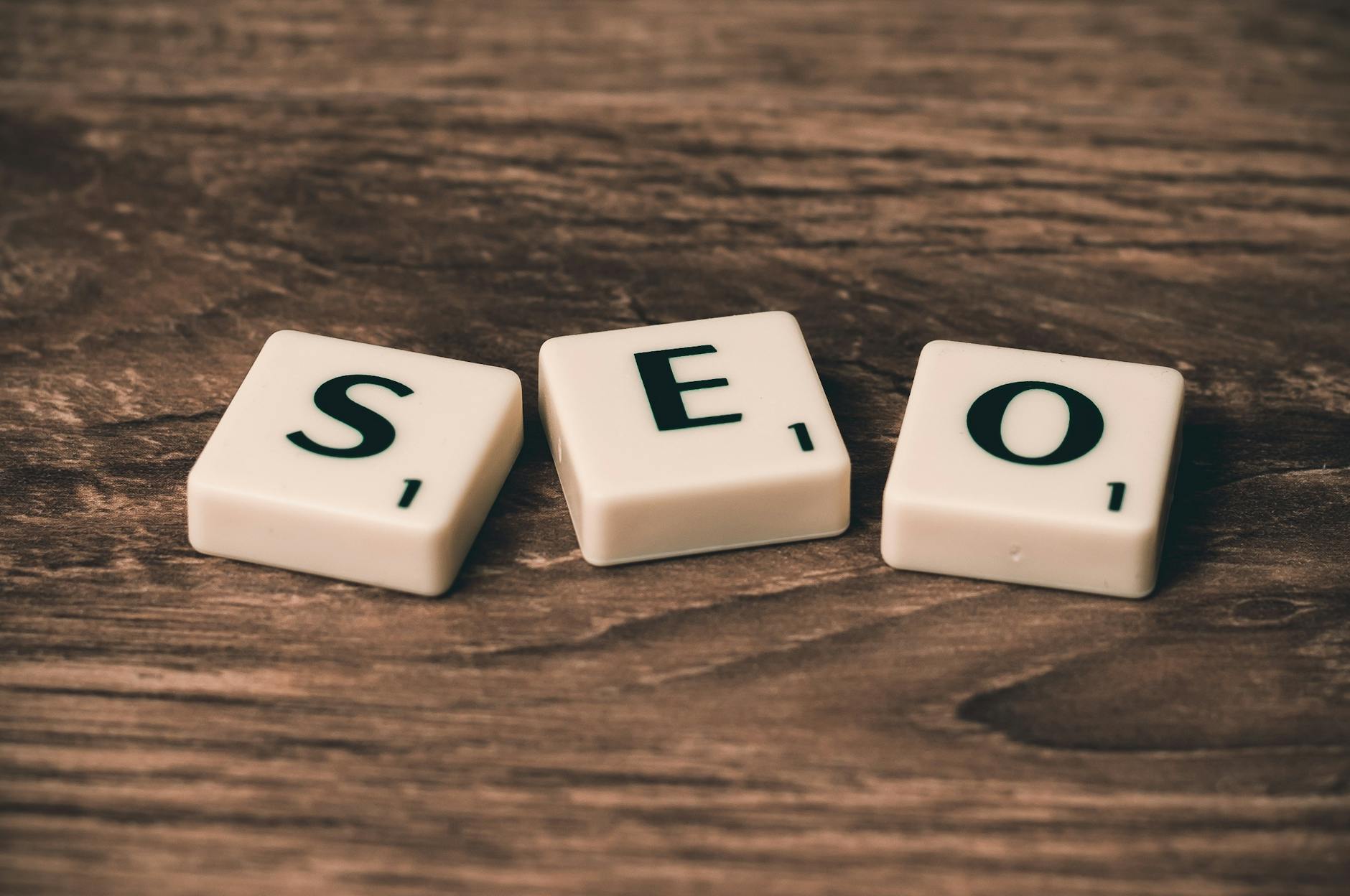 Working on your on-page SEO is the next stage in increasing your domain authority.
The term "on-page SEO" refers to the process of optimizing your page and content.
My in-depth SEO lesson and SEO for Bloggers articles go over how to improve your on-page SEO in detail, but the most important factors are:
Titles and descriptions that are optimized.
Use of headings (H1 and H2) in your content URL structure, as well as SEO-friendly permalinks.
SEO Image, video, and other media elements optimization
Including keywords in your article in a natural way (no keyword stuffing)
Including internal links in your article is a good idea (this is a very powerful SEO technique)
Formatting your content in such a way that it ranks higher in Google's featured snippets is a good idea.
It's worth repeating that the quality of the content is the most important factor for both on-page and off-page SEO.
It is critical to maintain your material fresh and up to date, as Google states in one of its SEO tips.
Step 3: Work on Your Technical SEO
Technical SEO is focused on low-level SEO duties, and you do not have to deal with it again after you've gotten it correctly the first time.
On the other hand, if your website's technical SEO isn't up to par, it can have a significant impact on your Domain Authority and ranks.
You should double-check the following SEO settings:
Use Google Search Console and Bing Webmaster Tools to register your website.
Make your xml sitemap, optimise it, then submit it to Google.
Check your robots.txt file and use Fetch as Google to guarantee that Google and other search engine spiders may easily explore your site.
Consider making the transition to https for your website.
Make sure you have a properly defined breadcrumb navigation on all pages to assist search engines comprehend the context of your content by adding structured data (schema) information.
Use hreflang to its maximum potential (in case you have a multilingual website)
Step 4: Make Sure Your Website is Mobile Friendly
It is no longer optional or desired to have a mobile-friendly website; it is now required.
Mobile searches now exceed desktop searches (about 60 percent ).
The majority of users begin their search on their phones and then continue on their computers. Mobile friendliness is a ranking factor (for appearing in Google's mobile results).
Google is developing index, which will exclude websites that are not mobile-friendly.
Your total Domain Authority Score will suffer if you do not have a mobile-friendly (or responsive) version of your website.
If your website isn't yet mobile-friendly, the best place to start is Google's Mobile-Friendly Test, which you can run for your domain.
Google will provide you with a detailed report on how to make your website mobile-friendly.
Step 5: Improve Your Page Speed
Page speed is one of the well-known signals of the Google ranking algorithm. Websites that load quickly have an edge over those that load slowly.
Improving your page speed will increase not just your rankings and domain authority, but it will also enhance the user experience, resulting in more sales, leads, and signups.
It's not always easy to deal with the problem of page speed. There are several technical elements to consider, and if you are not a developer or have technical knowledge, it might be challenging.
However, if you can't afford to employ a developer to speed up your website's loading time, you might do the following:
Remove any plugins that aren't needed.
Update WordPress (and any plugins) to the most recent versions.
Please contact your hosting provider and get a performance report on your server. Upgrade to a more powerful server if necessary.
Make use of a caching plugin (such as w3total cache)
Image file sizes should be optimised.
For videos, use a streaming provider (such as YouTube).
If you have large CSS files and a lot of photos, you should use a CDN (content delivery network).
Take a look at my post :- 8 Most Common Mistakes Small Businesses Make Website

Step 6: Increase Your Social Signals
Although Google has said several times that social signals are not part of the Google Ranking algorithm, there is a definite correlation between high-ranking Google pages and social signals.
Google-popular pages have a high amount of likes, shares, and tweets.
To increase your domain authority, you'll need to do the following:
Work on your Facebook business page and try to boost the number of people followers.
To make sure that you have an active social media presence on some of the social networks so that the material you provide will acquire some traction (likes, tweets, +1s, etc).
To make it easier for people to share your work, including a social media button on your sites.
To make sure your material appears well when shared via social media buttons.
Increasing your domain authority is not something that can be done overnight, as stated in the opening of this essay.
After you make any of the following changes, it will take time for Moz crawlers to read and analyze your website, so be patient.
Working systematically to improve your Google ranks will improve your domain authority score as well.
Take a look at my post :- How To Create A Website: Step by Step?

Finally, don't get too hung up on your domain authority score. It's just a number that indicates how powerful your domain is in comparison to other domains in the Moz database.
A low DA score does not always imply that your website will perform poorly on Google.
A high DA score indicates that you are on the right track, but it is only a prediction; it does not ensure that you will improve your ranks or traffic.
Always keep the broader picture in mind, which is to create a website that will rank well in Google and other search engines over time.
Also Read: How To Create An eCommerce Website In 2021
Also Read: How To Start A Food Blog: Step by Step?
Aslo Read: What Is Digital Marketing & How to Succeed in It?
Also Read: What Are Transcription Services And Why Does Your Business Need Them?
Also Read: 8 Best Ways To Increase Your Website Traffic For Making More Sales
Create A Beautiful Website
You want to create a website for your business click the below button.
Buy Hosting For Website
Hostguid listed many hosting plans so you can easily compare many hosting companies hosting packages for your website.