The web hosting industry has become a massive place where many people have found their calling. It has over 126 million web hosting providers and is expected to be worth more than 145.31 billion by 2028.
White label hosting is a subset of that sector. Reseller hosting is strongly related to it. Reseller hosting is when a third party purchases a plan from a parent web hosting company that allows them to resell the resources they get. It becomes a cost-effective solution for small businesses to enter the web hosting industry and create their own web hosting business when paired with white label hosting, or what is known as white label reseller hosting.
So, in this post, you know What Is White Label Hosting And How its Work.
What Is White Label Reseller Hosting?
White label reseller hosting is a business concept that involves reselling the resources of a larger hosting provider under your own brand to your clients. This includes locating a parent provider to buy resources from and selling their servers, bandwidth, RAM, and so on, without having to handle the technical needs, server management, and maintenance yourself.
Basically, it allows you to have your own web hosting business without all the challenging technical parts. And, because it's become such a popular option among users, many providers also offer their own reseller programs. hostguid listed many resellers hosting companies' plans, that offer a user-friendly, intuitive interface and 24/7 Support.
We listed many Reseller hosting companies' plans
How Does White Label Work?
If you want to go into the white label web hosting industry and establish a reseller hosting website, you must first find a parent provider and purchase a reseller plan to get web hosting services. You can begin your hosting business once you've chosen a parent provider.
The purpose of white label web hosting is to charge your clients a greater price than you paid to your parent provider for the reseller plan and the required resources. This saves you the time and money you would have spent setting up servers and other resources on your own. So, how does reseller hosting function? Well, it essentially allows you to skip this and start your business right away because, essentially, you're re-selling finished products.
Who Should Opt for White Label Reseller Hosting?
Developers and designers
White label reseller hosting may be a great addition to the services of web developers and web designers who want to host their clients' sites on separate control panel accounts.
Non-tech-savvy individuals
White label reseller hosting can become a business or source of income for anyone who wants to sell hosting services without caring about the technical requirements. It opens up the web hosting sector to those who want to be a part of it but don't have the technical skills, money, or time to set up and operate servers and other resources.
Existing web hosting providers
Having white-label or reseller hosting as part of your overall hosting business is a terrific way to expand and offer a greater choice of services.
Businesses that want to expand
Having white-label or reseller hosting as part of your overall hosting business is a terrific way to expand and offer a greater choice of services.
Benefits of White Label Reseller Hosting
The hosting company from which you are going to purchase the reseller plan will decide the list of additional services you will be offering to your customers. Several reseller hosting packages will provide features similar to those listed below:
1. Billing Integration
Most reseller plans include WHM billing software, which allows you to easily bill your clients and manage their payment plans. This relieves you of the responsibility of ensuring that your clients come to you on time.
2. Resources scalability
As your client base develops, reseller hosting allows you to scale up your hosting resources as needed.
3. Private name server
Allow you to separate your brand from that of your parent company and are essential for rebranding the services you sell as your own.
4. Clients' accounts management via a control panel
It's critical to have a user-friendly control panel that's simple to use so that website management, backend changes, and granting access to customers are more straightforward.
5. Email add-ons and domain registration
Many providers provide the option to resell domain names and email add-ons in their reseller plans to make them more appealing to potential white label reseller hosting users. Also, many offer domain registration and transfer for free.
6. Website migrations
Most reseller hosting plans include free website migrations, allowing users to migrate their existing websites to the provider.
7. SSL certificates
Most reseller hosting plans offer free SSL certificates, and the parent provider will usually manage the installation and renewal for you and all of your customers.
We listed many Reseller hosting companies' plans
What Are White Label Reseller Hosting Main Benefits?
Pros of White Label Reseller Hosting
Source of income
Customers can pay a monthly charge or register for web hosting services, which provides a steady stream of money to cover the investments and costs you've made and will make in the business. Also, you can start earning a hefty amount of profits after you've amassed a \ssignificant client base.
Relatively small start-up investment
You may save money with white label reseller hosting since you don't have to invest a lot of money to begin starting because you get your resources from another provider. You'll need to invest in a reseller plan, a website, and other costs, but they're insignificant compared to playing a full web hosting company with your own servers.
Opportunity to expand and scale your own brand
By selling a range of services to different types of clients, you expand your brand's reach and appeal to a wide audience.
Additional services for your existing clients
You ensure that consumers' demands are met and that they can rely on you for more than what they signed up for by offering solutions to multiple problems in one spot. In turn, you can charge premium prices for different bundles of services, which will increase your income.
Building a recurrent revenue stream
The more you invest and build your web hosting business, the more stable it becomes with consumers that use your services on a regular basis. This ensures that you will have a steady stream of income.
Support from your reseller hosting provider's parent company
The parent provider helps you resolve server issues, answer customer concerns and challenges, and give you business insights and knowledge with white label hosting. All of these features help you in growing your company while keeping your hosting services operational.
You won't have to worry about maintaining your own physical servers.
This is handled by the parent company, allowing you to concentrate on your business and customers. You may run your own web hosting company even if you lack the technical ability to maintain and manage servers.
We listed many Reseller hosting companies' plans
Web hosting services are in high demand and continue to increase.
In 2027, the web hosting market is expected to be worth $183 billion. In addition, the eCommerce market is growing in importance, with a projected value of nearly $7 trillion by 2025. As a result, web hosting services will continue to be in high demand as more people try to break into the eCommerce market.
Flexibility: Your rules, your brand
You have complete control over what you do, how you promote yourself, and who you want as a customer with white label reseller hosting. You are free to create your own brand without having to obey the guidelines or rules of other providers or people in general.
Lower space requirements
You use your parent provider's servers with white label reseller hosting. This removes the need for your own servers, allowing you to run your business from home or save money by renting a smaller office space.
Customer retention is enhanced.
Customers will choose you as a business partner in the future and for other services, they may require if you provide solutions to many problems in one place. This will result in long-term income from loyal consumers. And seeing as 65% of a company's business comes from existing customers, it significantly helps your business grow and expand.
Cons of White Label Reseller Hosting
It's not a passive income
You must devote time to it, especially in the beginning.
Numerous competitors
Great margins, small investments, and the lack of technical skills required to run a web hosting business all contribute to a busy market, making the whole thing niche highly competitive.
It takes a long time.
If you don't have time for both, you should not abandon your primary online business or move to your web hosting business full-time. Like any other business, running a successful web hosting company takes time.
Have to provide customer support to your end clients
Your reseller hosting provider will take care of your difficulties, but you will be able to assist your own customers.
Is White Label the Same as Private Label?
Although these two concepts are similar, they are fundamentally different.
When a company makes a generic white label product for several resellers, it is called as a white label. Each retailer can label the product as their own, but it's still the same product being sold by all these retailers.
The product is meant for a single reseller's exclusive sale with private labeling. The private label retailer can customize the product to match their specific selling needs, strategies, and brand. The modified private label product, unlike generic white label products, is distinctive to that particular retailer. It can even be customized with the retailer's logo or branding colors, differentiating it from the products that competitors sell.
Conclusion
White label reseller hosting is a great way to break into the web hosting industry and create your own web hosting company without having advanced technical knowledge or a huge investment in resources.
It's also a great method to start a profitable business and build your own brand based on your preferences. Creating a great web hosting business requires time and work, but it's profitable in the long run because the industry and demand for web hosting continue to increase.
Start Reselling Hosting Business Today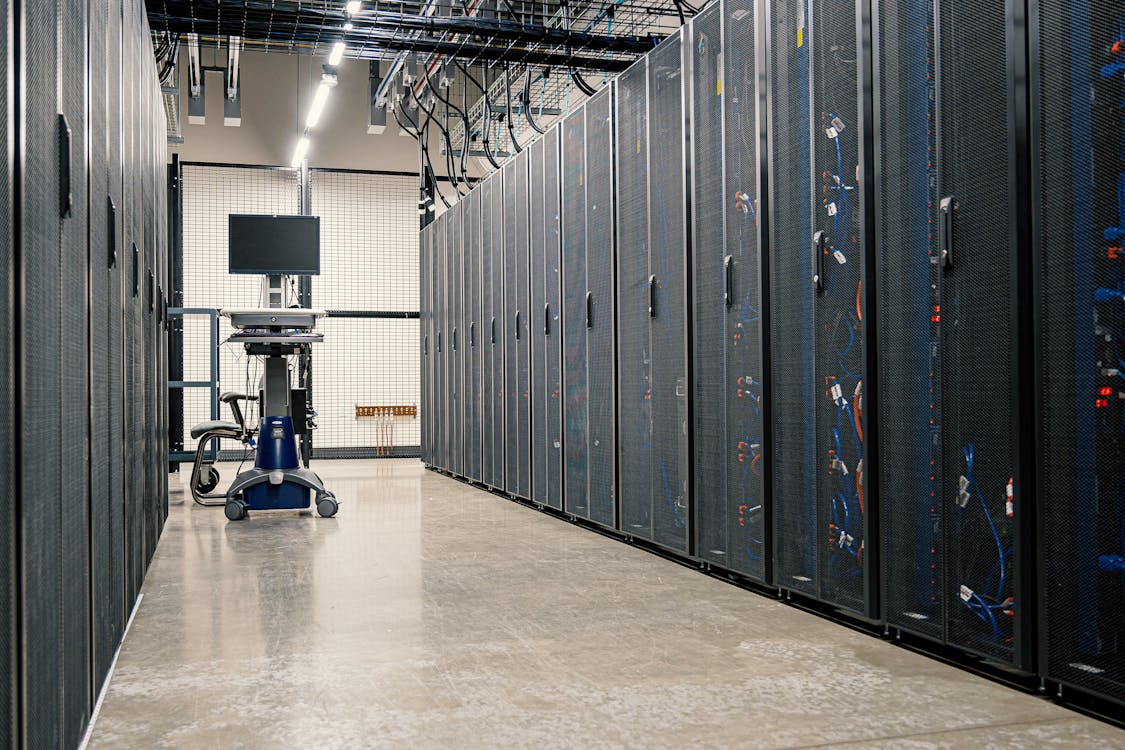 Reseller hosting

 is an excellent way to not only start a web hosting business but also to make a nice profit. It's not difficult to start a web hosting company; all you have to do is buy reseller hosting, design your own packages, and sell them. 

Moreover, since reseller hosting is a recurring business, you will keep making money by billing your clients at your own prices. But you should basically know some basic factors beforehand starting your web hosting business to make it a success.
Frequently Asked Questions
This means that your customers will be aware that you are a reseller. Your hosting platform will give you unnamed servers that you may rename to fit your company's needs, and you'll be the primary provider.
If done correctly, running your own reseller hosting company may be quite profitable.
All you have to do to become a hosting reseller is choose a host, choose a hosting plan, build your own hosting packages, and have your hosting business up and running.
A VPS plan is usually used to power the best reseller hosting. The reason behind this is that when your business grows, you can easily transfer from one to the next.
hosting white label hosting white label hosting white label hosting white label hosting white label hosting white label hosting white label hosting white label hosting white label