Why Should You Use WordPress why use WordPress to build a website
Are you confused about whether or not you should use WordPress to create your website? "Isn't WordPress merely a blogging platform?" you might wonder. "Can I even develop a website with WordPress on my own?" you ask.
We have the answers for you today. Here's a list of 26 good reasons to use WordPress. Everything backed by real data and user stats:
Here are some reasons why you should use WordPress:
1. WordPress is used by 43.3% of all websites
WordPress is used by over 43.3 percent of all websites on the Internet. When you think about it, that figure is incredible. WordPress is being used by more than one out of every four websites you visit. There's a reason why all of those sites use WordPress as well! And that's kind of the point of this post.
2. WordPress dominates the content management system market, with a 65.3% market share
That means WordPress is popular not only for all websites but also for those with a pre-built content management system. The next-closest competitor, Shopify (6.7 percent), isn't even close to matching WordPress's market share.
3. WordPress is incredibly extensible with plugins
That means you don't need to know how to code to add cool functionality to your site.
All other content management systems pale in comparison to WordPress' vast plugin ecosystem. These statistics are for the official extension directories only, and do not include extensions provided by third parties:
Official plugin listings:
4. WordPress lets you change how it looks using themes. No code required.
Apart from plugins, WordPress also has a massive theme collection to choose from. Themes provide you with complete control over the look of your website without needing you to know a single line of code.
You can find thousands of free themes at WordPress.org, with thousands more at third-party marketplaces and developers.
We listed many Cloud hosting companies' plans
5. WordPress is multilingual
Are you not an English native speaker? Don't be concerned! WordPress has been translated into 169 languages by the WordPress translation team. Many plugins have translated versions, and with Polylang or Weglot, you can quickly create a multilingual site.
6. Beyoncé uses WordPress
While WordPress is used by many small businesses, it is also used by many huge companies. You'll find huge companies like Sony Music and Mercedes Benz, publishers like BBC America and Reuters, and universities like Harvard University and the University of Washington.
7. WordPress is affordable compared to other solutions
The WordPress software is free, and there are several free themes and plugins available to help you design your site. That leaves just cheap WordPress hosting and a domain name as inevitable fixed cost. Overall, a simple WordPress site may be run for as low as $60 per year, though you'll pay more if you want premium plugins or themes.
8. It's easy to find WordPress help
Because WordPress is the most commonly used content management system on earth, there is a huge support ecosystem for anything WordPress-related. WordPress lessons may be found on a variety of websites, as well as specialized WordPress support forums.
You can use WordPress for everything from creating an eCommerce site to launching a local directory like Yelp to developing a social network, thanks to its extensive plugin ecosystem.
That is to say, WordPress is now much more than just a blogging platform.
10. WordPress isn't just for websites anymore, either
WordPress has recently put a lot of focus on its REST API, which allows developers to create all kinds of cool WordPress-based apps. Going forward, you'll be able to use all of your WordPress content in new and interesting ways.
11. WordPress connects with your favorite third-party tools
You may still use your favorite email marketing service, payment gateways, and other services with WordPress. You may now connect WordPress to the majority of popular third-party website services thanks to its large number of plugins.
12. But WordPress also lets you create a self-contained ecosystem
If you don't want to use third-party services, WordPress allows you to store everything in one location. You can build an email list, send newsletters, and do a lot more without entering the WordPress dashboard if you want to go the opposite route from using third-party tools.
13. WordPress follows accessibility standards
Accessibility means making the web more accessible for those with physical or sensory impairments. The WordPress core team puts a special emphasis on making WordPress software accessible to everyone.
14. WordPress hosts fun offline and online events
WordPress hosts plenty of WordCamps and meetups each year all across the world. These events provide you with the chance to network with like-minded people even while learning new things about WordPress. These fun events are a reward as you grow more comfortable with WordPress, even if you don't take advantage of them right away.
While the bulk of the events would normally take place in person, the current global situation has gradually shifted meetups to the online world. This change has urged the organizers to adapt and schedule more virtual gatherings than ever.
15. WordPress is committed to becoming, even more, user friendly
WordPress has doubled down on making itself even more user-friendly for beginners, partly in reaction to website builders like Squarespace and Wix. That means WordPress is working hard to become as easy to use as Squarespace…while yet maintaining its huge flexibility advantage.
Even if you don't know anything at all about code, features like the real-time WordPress Customizer make it easy to tweak your site.
16. WordPress can guide missiles
There was this one time when WordPress was caught guiding missiles. Albeit on TV, but still!
17. 36% of the top 10k sites use WordPress
Let's go-to stats for a second since this one is interesting. While WordPress has the largest overall market share, it is also utilized by a large number of top-tier websites. WordPress is used by 36% of the top 10,000 most visited sites on the web. No other content management system comes close.
18. WordPress makes search engine optimization easier
To drive traffic to your WordPress site, you'll need to optimize your site for search engines. It's really easy to SEO-optimize WordPress without having to be a coding genius thanks to plugins like Yoast SEO, All in One SEO, Rank math, and others. All you have to do is set up a few basic options, and the plugins will take care of the rest.
Even better, some plugins will analyze your content and make suggestions. So, even if you have no expertise with SEO, you may still improve your content by following the recommendations of a plugin.
19. WordPress loads quickly…if you configure it right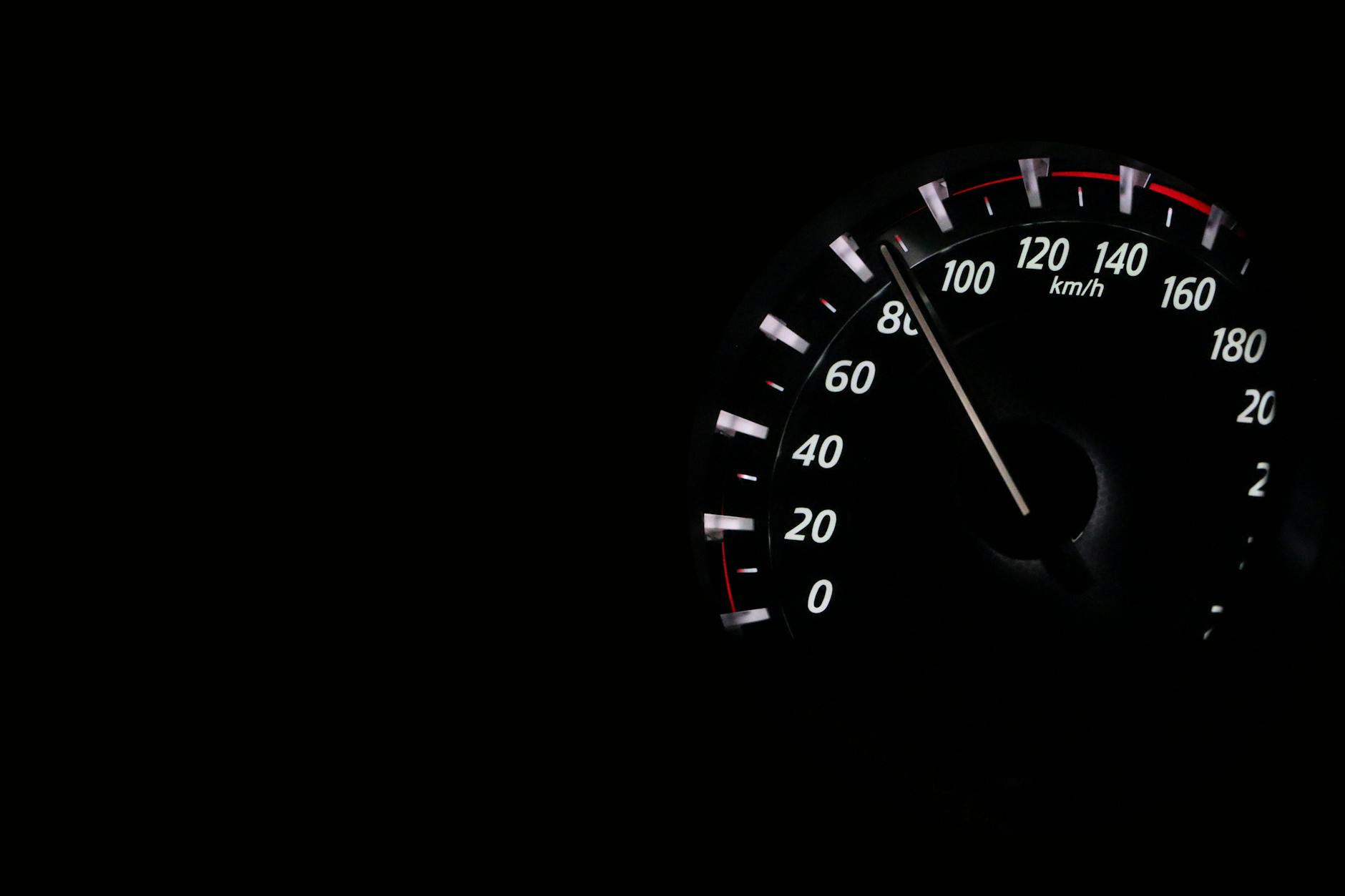 The speed with which your site loads has an impact on everything from how much your visitors enjoy it to how likely they are to make a purchase.
WordPress loads quickly if you use the right speed optimizations, which include using a fast WordPress theme.
Using WordPress, you can easily achieve page load speeds of less than one second.
We listed many WordPress hosting companies' plans
20. WordPress is responsive
Because mobile Internet browsing is so popular today, it's critical that your site works well on all devices, not just PCs. Every current WordPress theme supports responsive design, which means that your site will automatically scale to look fantastic on all devices.
21. WordPress makes content creation as easy as typing in Word.
You can make a formatted post in WordPress if you can create a text document in Microsoft Word. Forget about complicated code; in WordPress, formatting your text is as simple as pressing a few buttons, just like in your favorite text editor.
Even better, page builders may help in creating even more complex designs without requiring you to know a single line of code.
22. A free page builder is included with WordPress.
WordPress has climbed to new heights in the last two years as a result of fantastic functionality updates. The new block editor has to be one of the most important of these changes. This new interface allows you to create drag-and-drop content pages and posts in a totally visual manner. There is also a multitude of add-on plugins for the block editor that you can use to add even more features.
23. WordPress gives you control over the security of your website
WordPress is particularly useful since it enables you to control your website's security. The widespread use of this CMS has resulted in several vulnerabilities and threats. But you can secure your content through the many options and extensive flexibility that WordPress has in store for you.
Apart from using strong security plugins, you may also use manual techniques to protect your site from external attacks.
24.WordPress Takes Security Seriously
There is no CMS or website that is fully secure. Since new security threats emerge on a regular basis, it's essential to use a platform that prioritizes online security.
Making sure WordPress is always up to date is the single best thing you can do if you want to run a tight ship. This includes both CMS and any other components you need (such as themes and plugins).
WordPress is always pushing out new updates and security fixes, so staying up to date will keep you one step ahead of the competition. If you want to secure your website even further, you can look into using a web host that takes security seriously.
You may also take further steps to secure your sites, such as requiring strong passwords and using Two-Factor Authentication (2FA) and other security points. All of your efforts, though, might be for naught if you use a platform that isn't safe out of the box.
25. You Own Your Website and Its Content
WordPress is a "self-hosted" content management system (CMS). That means you can install the software on any server you wish to power your website using.
This method has the advantage of not tying you to a single hosting platform. With a hosted platform, the provider can always suspend your account for one reason or another.
You may, on the other hand, swap hosts at any time using WordPress. You may also make whatever changes to the CMS you want, and you own all of the content you create.
26. It's the Best Blogging Option in the Industry
So far, we've covered all of the uses for WordPress that aren't related to blogging. However, we'd be remiss if we didn't mention how great WordPress is as a blogging site.
WordPress remains, at its core, a blogging site. This means it's simple to create new content, manage it, track comments, format your text, and so on.
WordPress, despite its "old age," continues to innovate. The new Block editor, which radically overhauls the blogging and editing experience, was launched in 2019. You have full control over your page and post layouts with the new editor, which may result in visually stunning blogs.
Finally, WordPress has a great taxonomy system that allows you to organize large amounts of material. Keeping all of your blog posts organized won't be an issue if you use WordPress.
If you want to try your hand at WordPress on your own, we have a number of guides that will show you how to install WordPress, pick a web hosting, and then build specific types of websites using WordPress, including:
WordPress provides a lot of benefits. The CMS now runs over 43% of the internet, and it continues to expand in prominence. Many people use WordPress because it's a simple platform to get began with if you're new to web development.

WordPress, on the other hand, has a lot to offer if you've built websites previously. It's entirely customizable, and its plugin and theme systems can enable you to build almost any type of site you'd like.

If you're ready to give WordPress a try, you'll need to choose the right hosting provider to get the most out of it. Fortunately, Hostguid listed many WordPress hosting companies' plans so you can easily compare many hosting companies' hosting packages for your website, WordPress users! 

Learn More

.
Why Should You Use WordPress Why Should You Use WordPress Why Should You Use WordPress Why Should You Use WordPress Why Should You Use WordPress Why Should You Use WordPress Why Should You Use WordPress
Why Should You Use WordPress Why Should You Use WordPress Why Should You Use WordPress Why Should You Use WordPress Why Should You Use WordPress Why Should You Use WordPress Why Should You Use WordPress
Why Should You Use WordPress Why Should You Use WordPress Why Should You Use WordPress Why Should You Use WordPress Why Should You Use WordPress Why Should You Use WordPress Why Should You Use WordPress